Task Tags are used to organize and add context to your tasks. You can add multiple tags for the same task, or color-coordinate them based on your use case.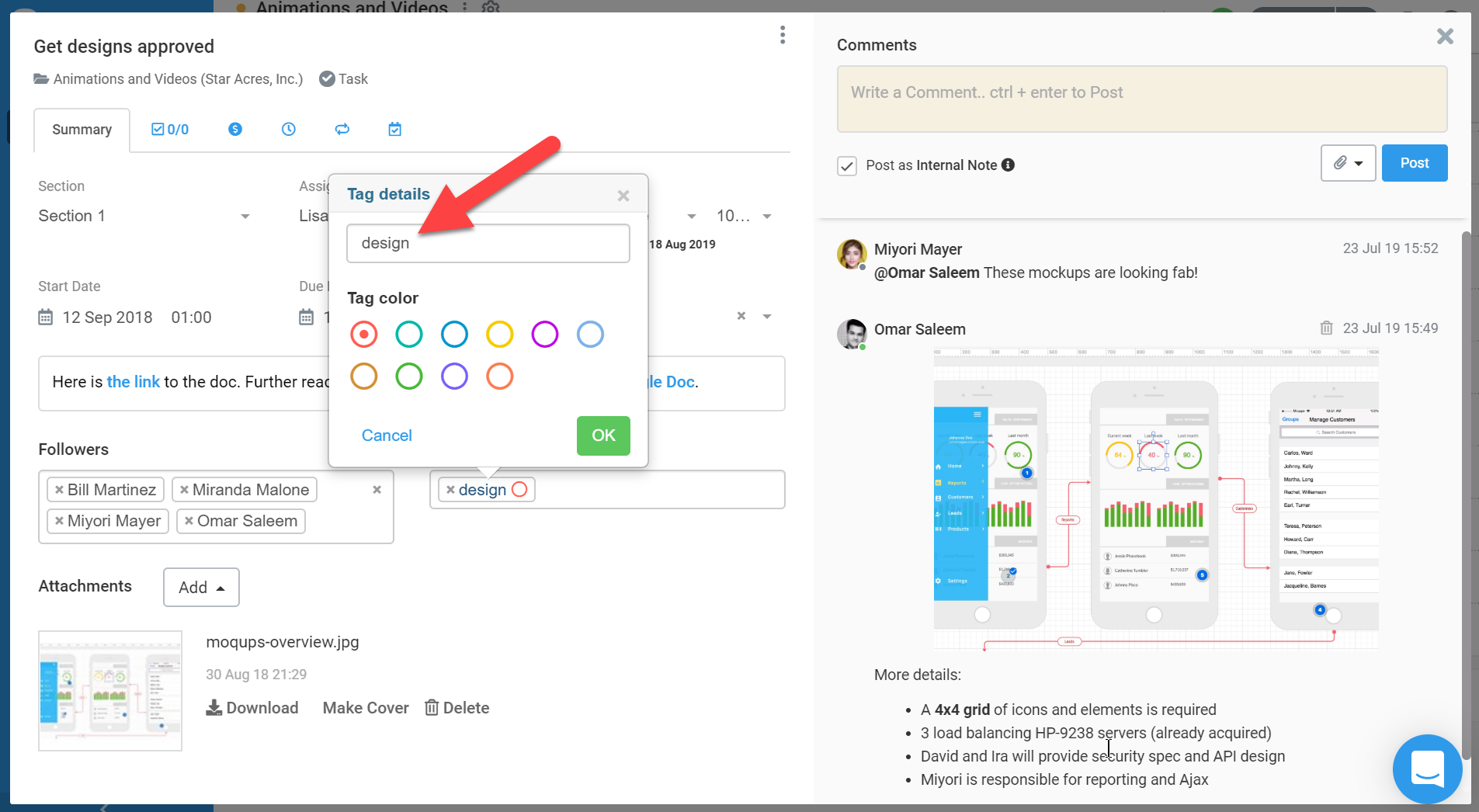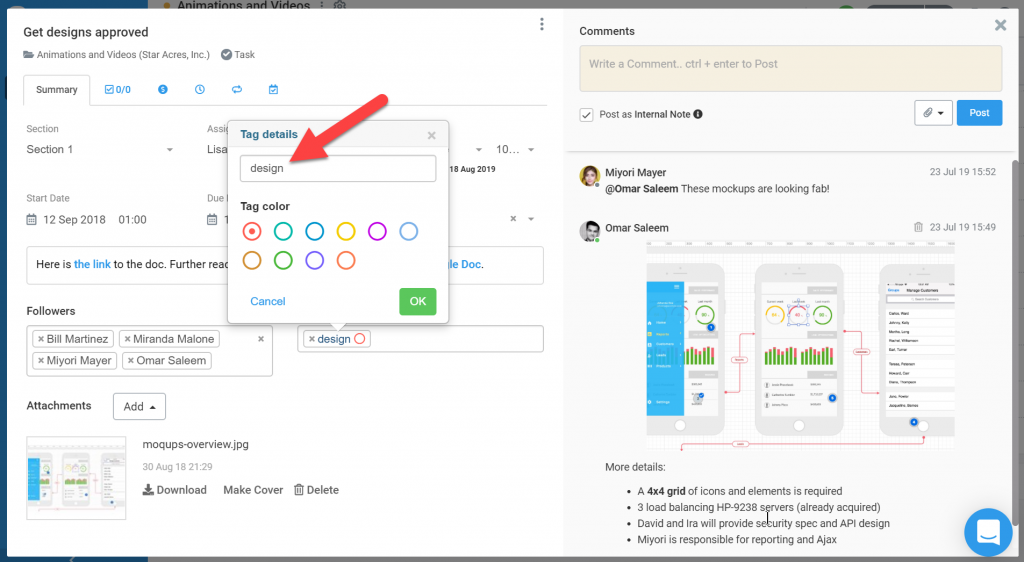 To manage all Task Tags that exist in your account, Admin users can head over to Settings > Project Management Settings.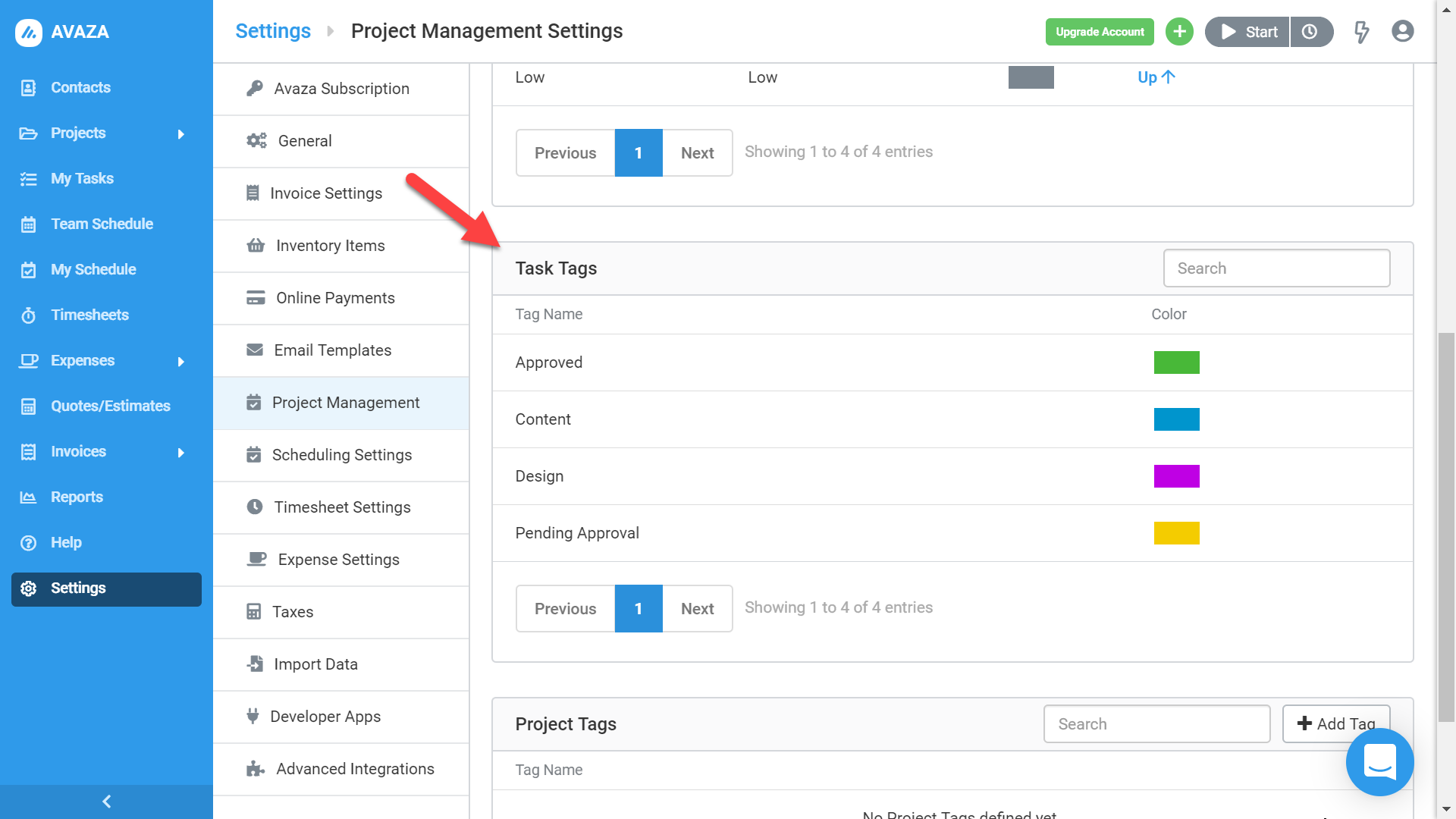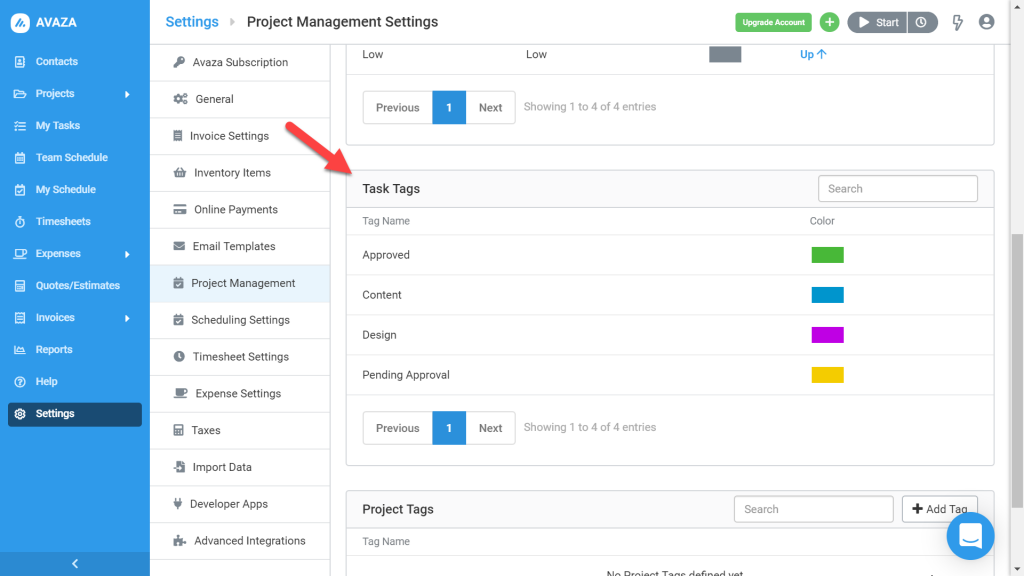 This section allows you to rename, merge, delete and change the color of task tags at account level.
To edit a task tag, simply click on the tag name and make the desired change.

You can also pick custom colors for tags by clicking on the color picker.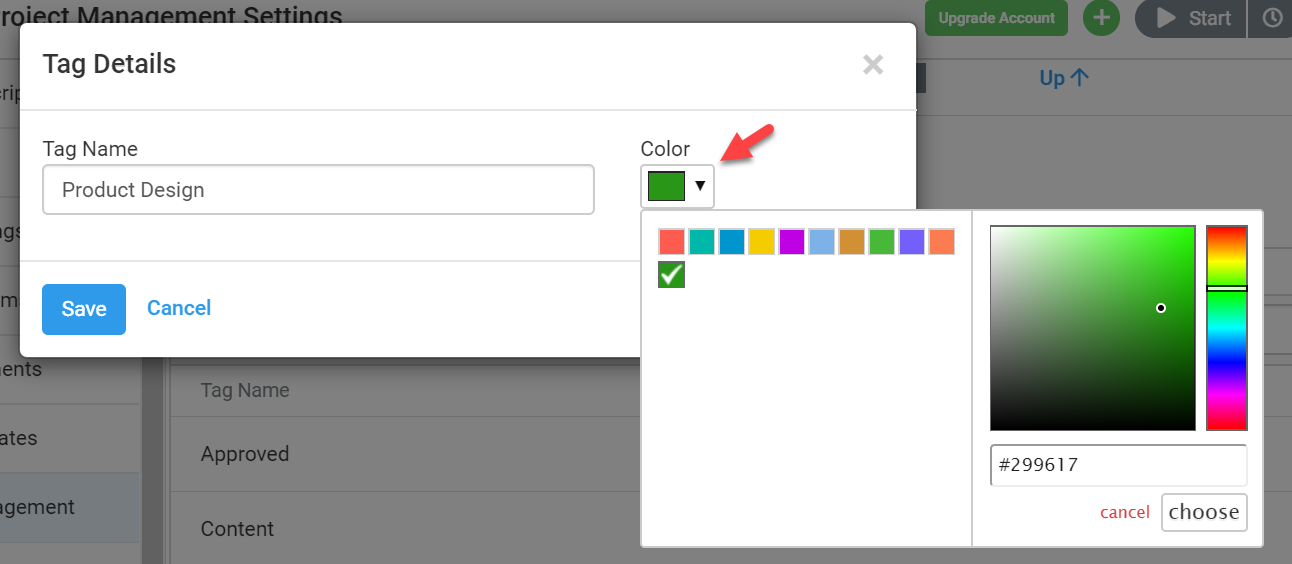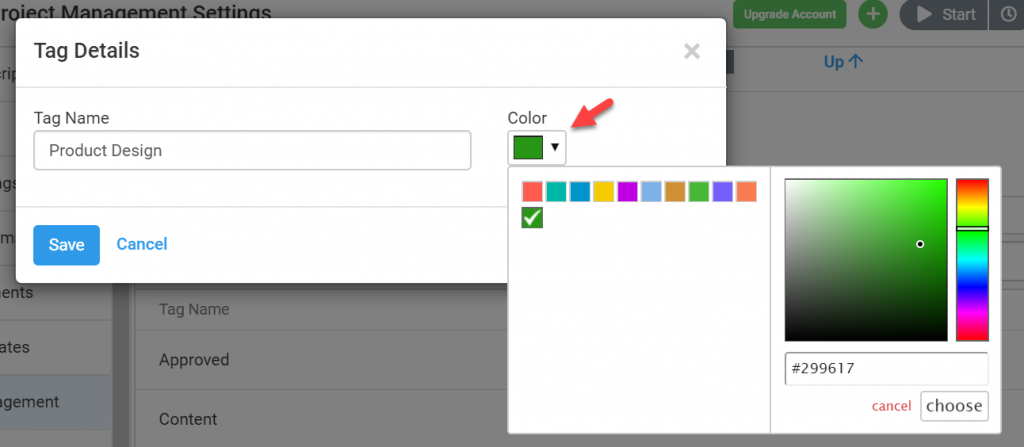 Merging Task Tags
Avaza allows you to define task tags per project. This means it's possible to have the same task tag with different colors across two different projects. We allow this to avoid any security concern of any sensitive task tag names leaking between projects.
If you have the same task tag in two different projects, we will show them as one tag in the Project Management Settings area, as long as the name and color of the tag are the same.
In case the name of the two tags is the same but there is a difference in color, they will be shown as separate tags.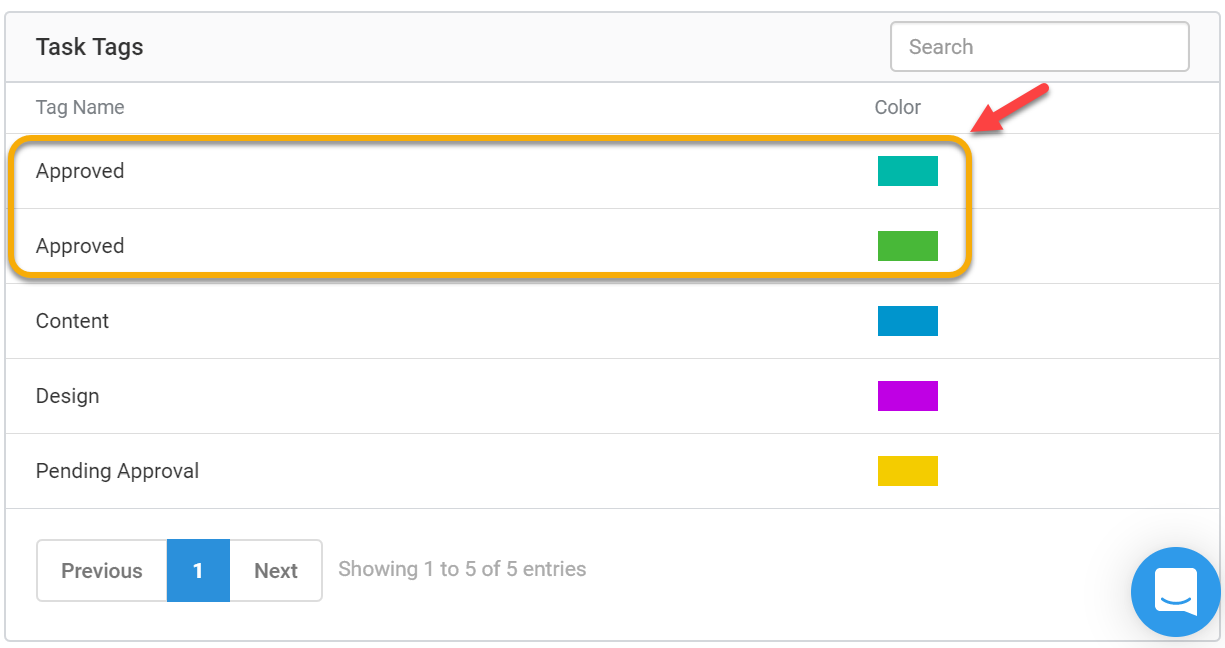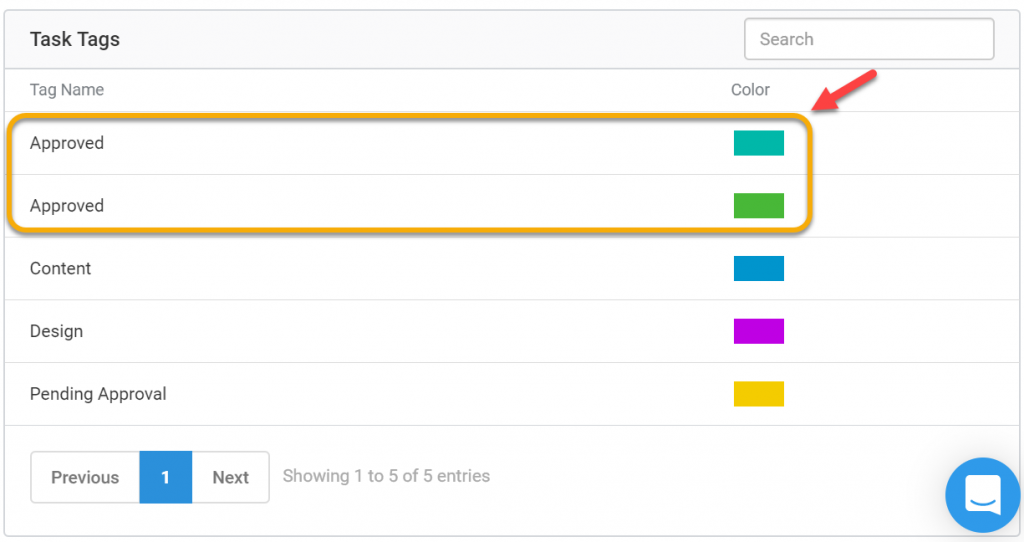 You can fix this by merging the two tags. This can be done by simply changing the color of either tag to match the other's.
Editing the tag once it has been merged will apply the change to all tasks that have the tag assigned, regardless of what project they belong to.
Learn more about managing Tasks in this guide.