Project Tags are used to organize and add context to your projects. You can add multiple tags for the same project based on your use case. This is helpful in combining projects across different customers for the purpose of reporting.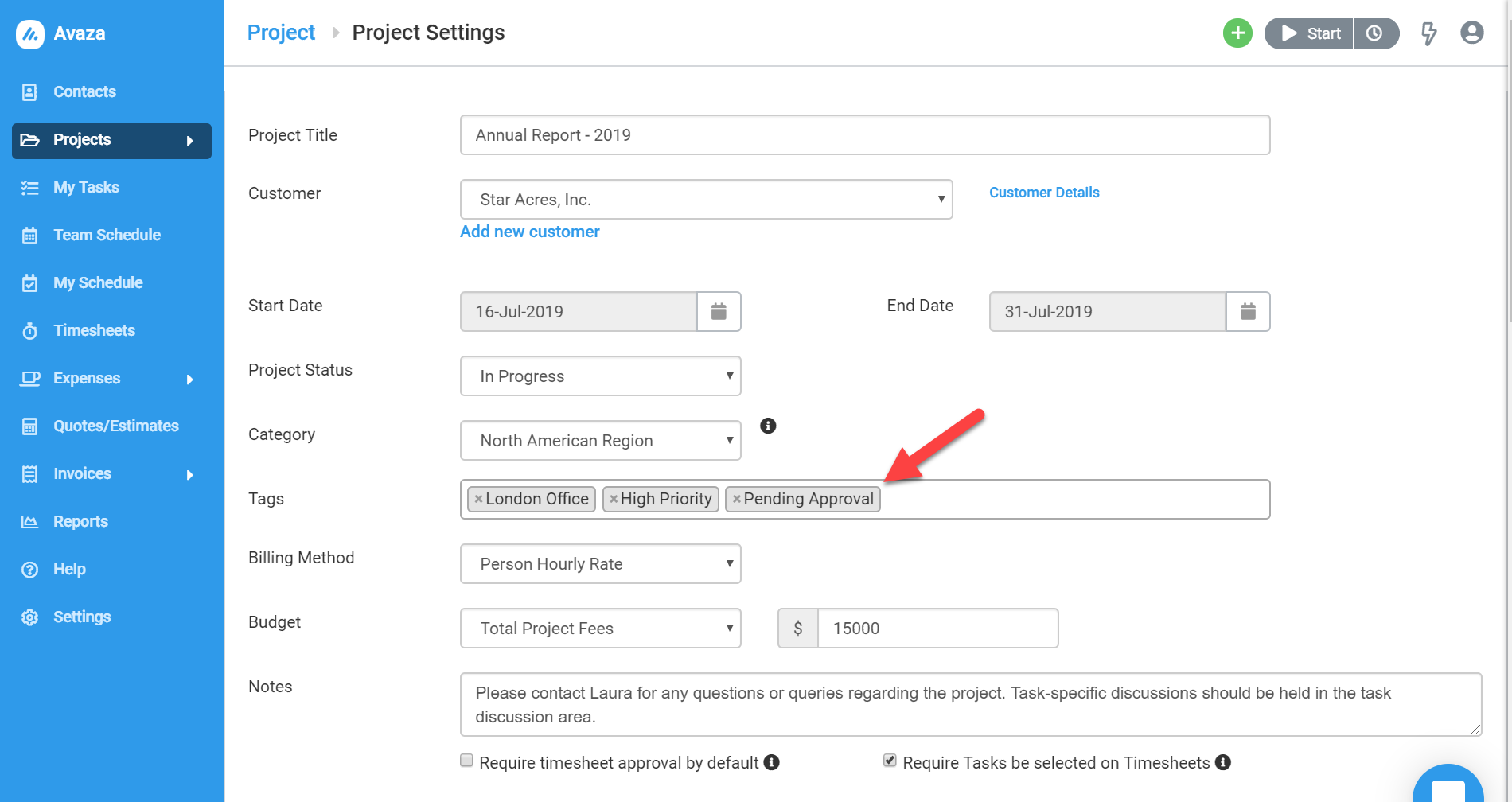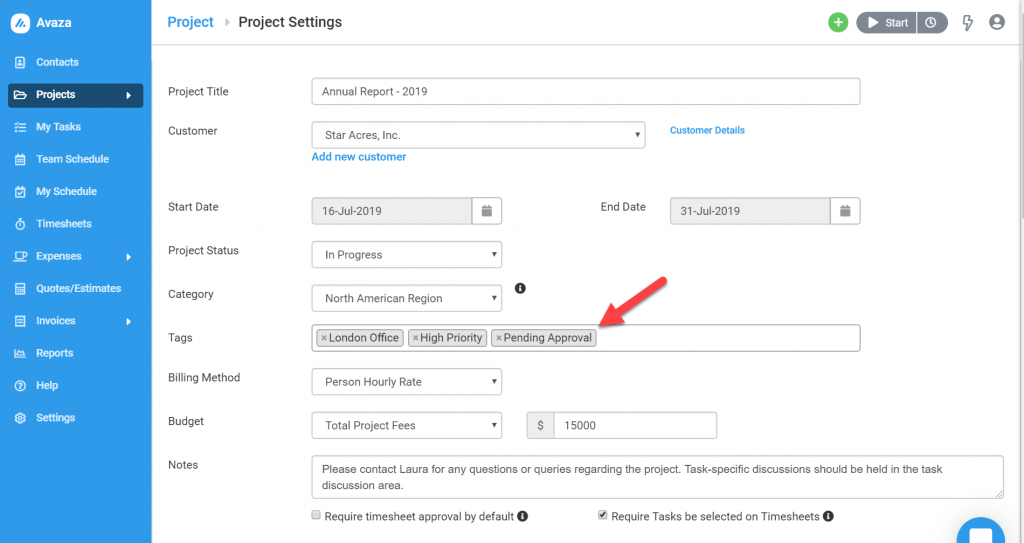 To manage all Project Tags that exist in your account, Admin users can head over to Settings > Project Management Settings.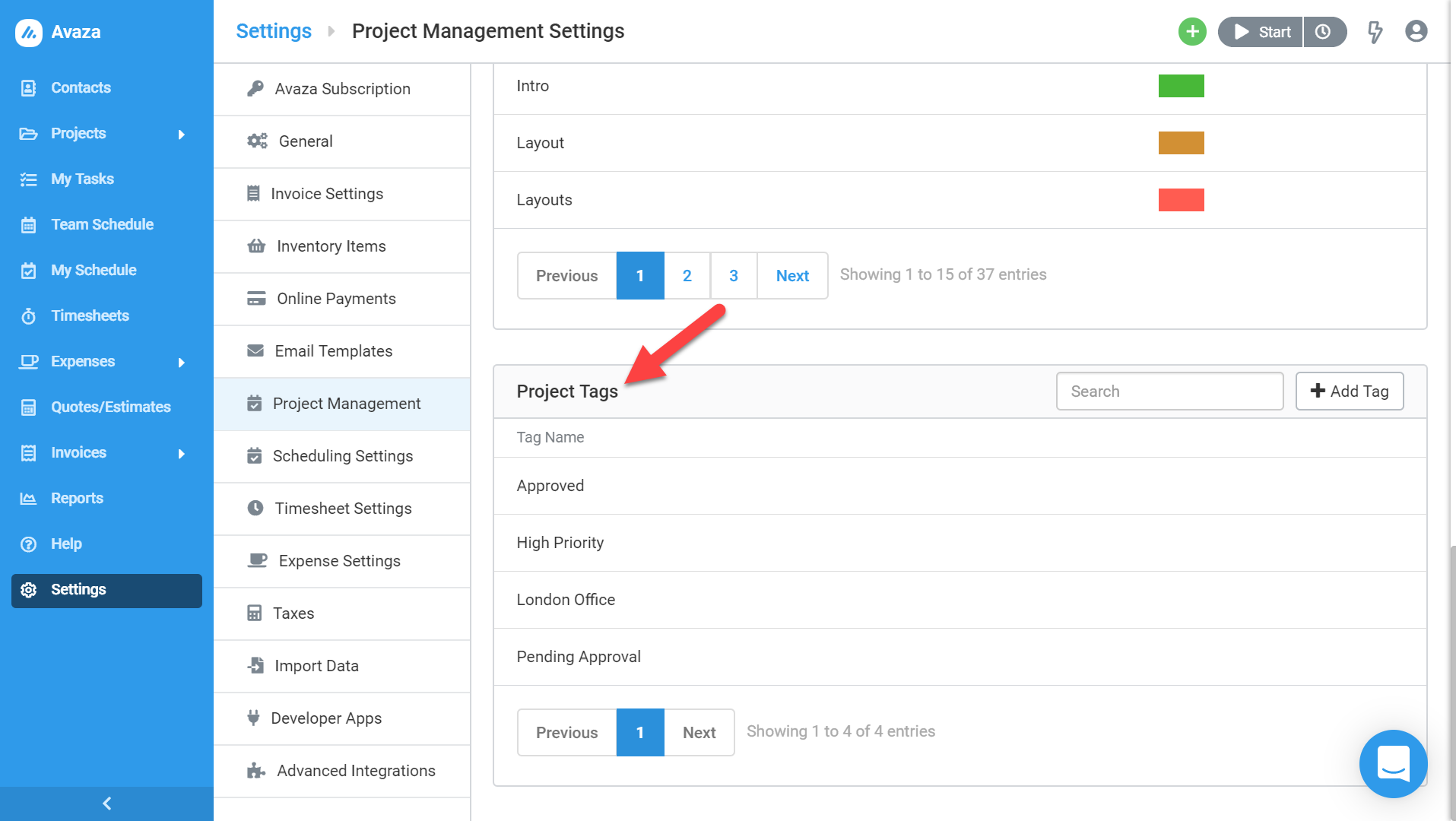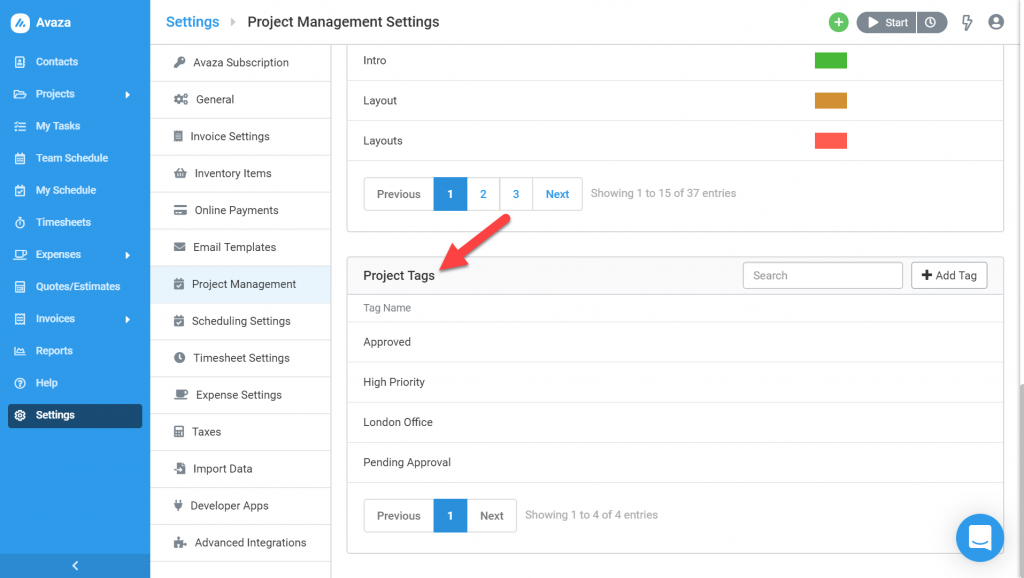 This section allows you to add, edit, and delete project tags at account level.
To create a new project tag, simply click on the Add Tag button.

Any tags that you create from this page will be available to be assigned to new and existing projects.
To edit a project tag, simply click on the tag name and make the desired change.

Learn more about managing Projects in this guide.