Projects that no longer need tasks, time or expenses tracked on them can be archived in Avaza. Archived Projects do not count towards your Active Project quota and can help you keep your Active Project list to a manageable size.
Archived Projects are removed from menus and drop-downs. You will not be able to work on tasks from Archived Projects or track time and expenses, but you can still create invoices if there are uninvoiced amounts left and run reports on them.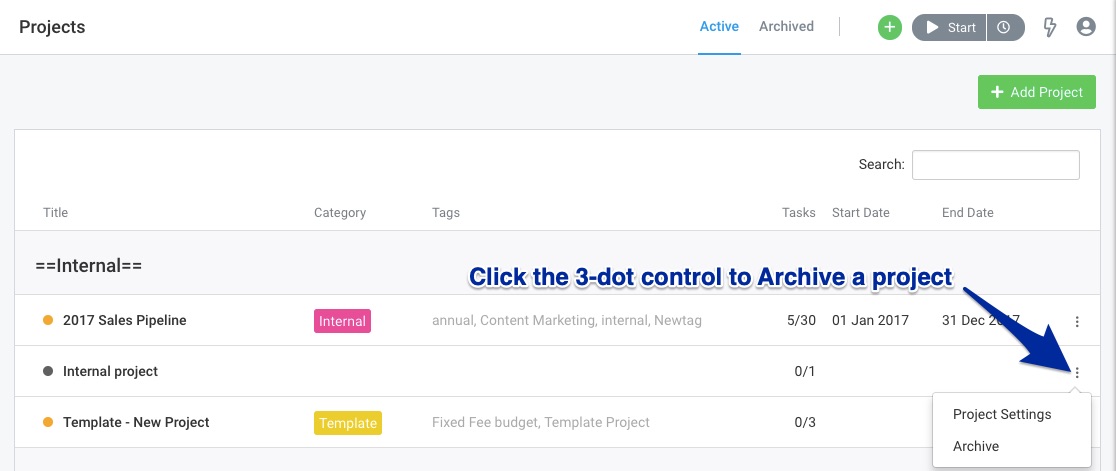 Figure: Click 3-dot Control to Archive a Project
You can always restore an Archived Project to the Active Projects view if you need to access the task-level details.


Figure: Click 3-dot Control to Restore an Archived Project
Need more help? Read our Getting Started with Projects guide, or contact support via chat or email.