Avaza allows you to add an unlimited number of expense categories. To categorize expenses, navigate to Settings > Expense Settings to create and edit categories.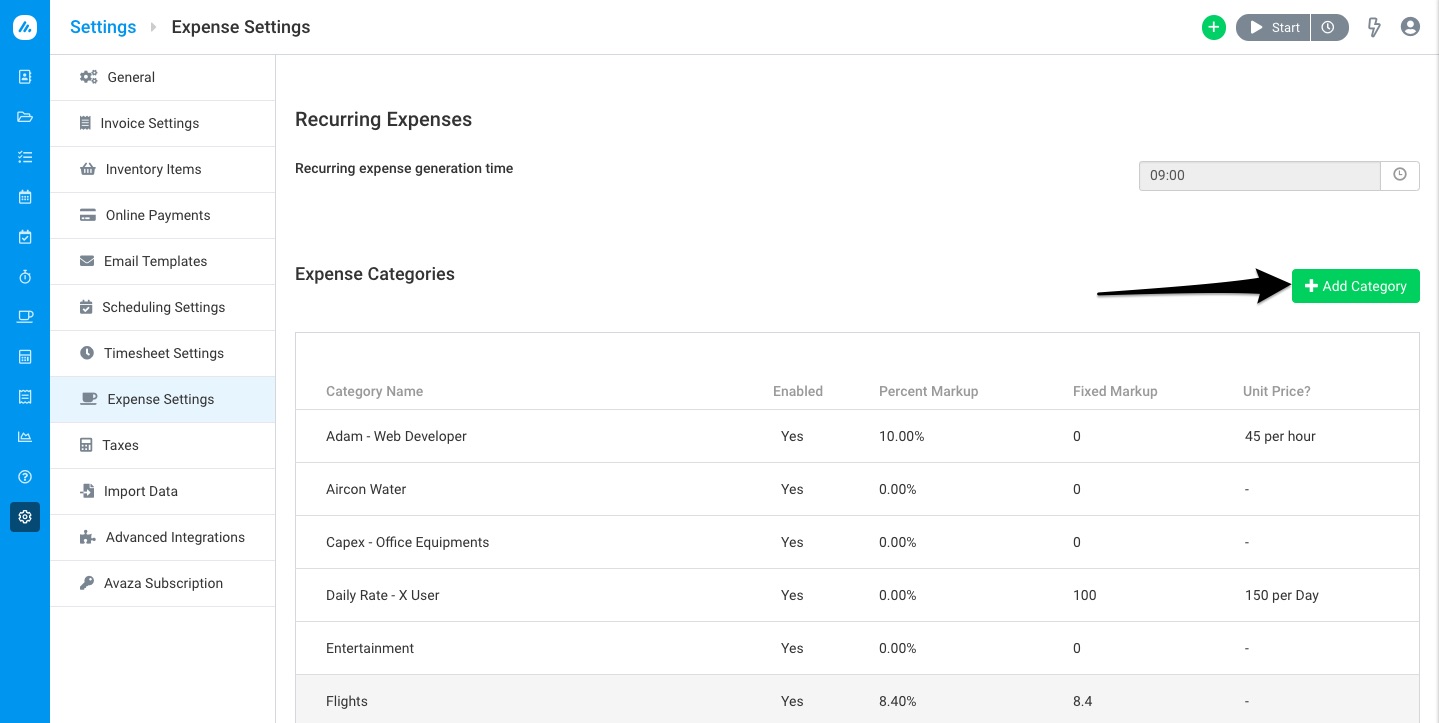 Figure: Add Expense Categories on the Expense Settings Page
For each category, you can choose a category name, set a unit price (optional), and add a fixed amount and/or percentage markup.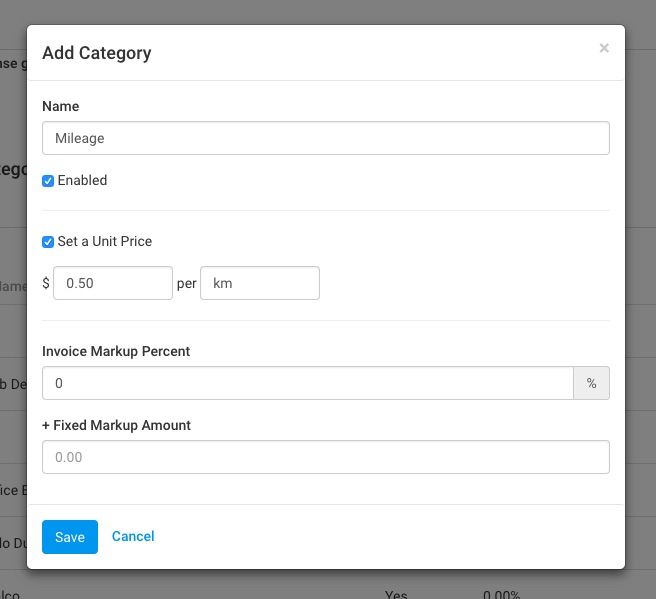 Figure: Enter a Category Name and Details
There are multiple reports that can assist you in analysing expense data by category, such as the Expense Details report. To learn more about managing expenses, please read our Getting Started with Expenses Guide.