The easiest way to record mileage is by adding a new expense category called Mileage or similar. Head on over to the Settings >  Expense Settings. In the Expense Settings menu, click on +Add Category.
Create a new entry and set the price per mile/km. You can also edit this information for an already existing category.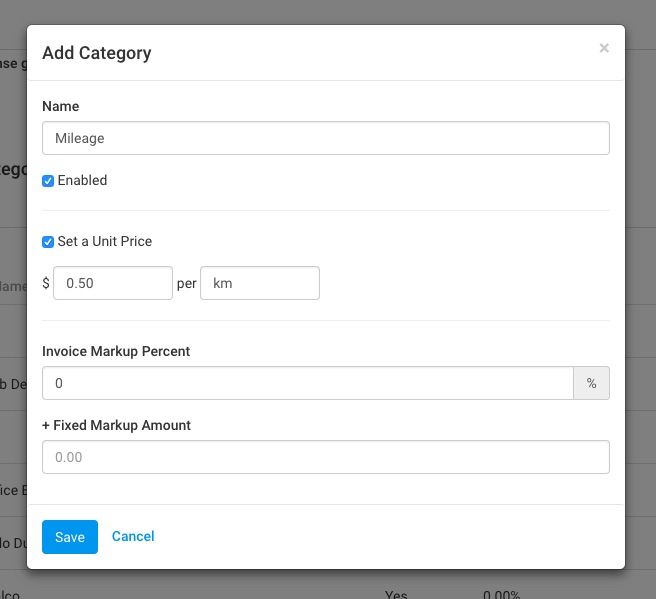 Figure: Set a Unit Price Per Unit on the Expense Category Pop-Up
As you can see, the unit price per km has been set at $1.00 per km/mile.
When an employee wants to add an expense entry for mileage, they will simply create a new expense and choose the appropriate category. They can then add the number of miles/km traveled in the quantity field. The Amount field shows the total expenses occurred based on the unit price that was set and the quantity entered by the user.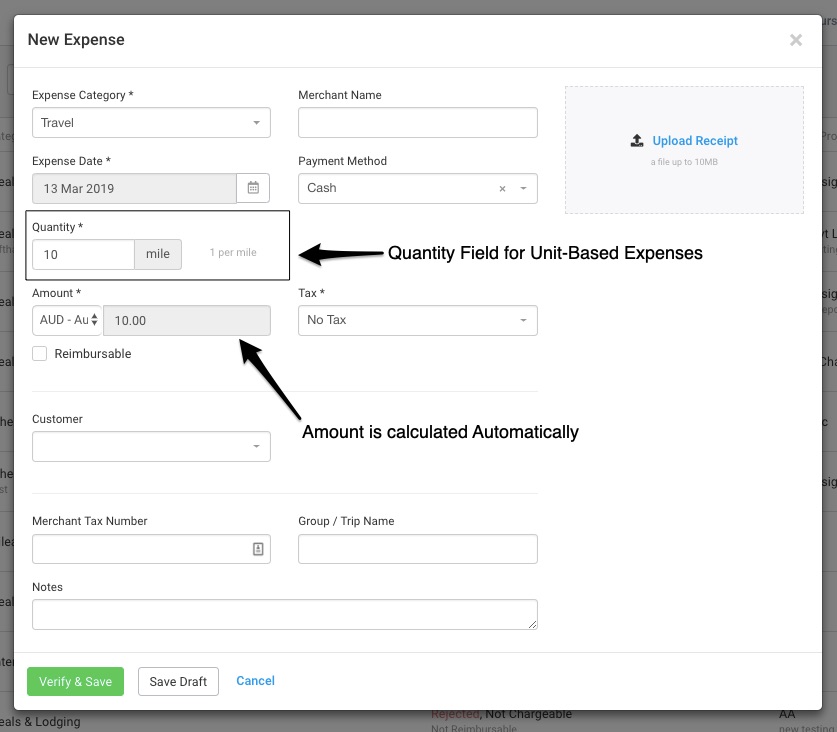 Figure: Create Expense Pop-Up Automatically Populates Amount Field Using Per Mile/Km Rate
You can read more about creating and managing Expenses in Avaza here. Do get in touch via chat or support@avaza.com if you need any assistance.