Absolutely, you can archive a project in Avaza. Open the project list page by clicking "All Projects" from the main Project menu.

Figure: Click 'View All Projects' in Project Drop-Down
Click on the 3-dot control > Archive for the projects you would like to archive.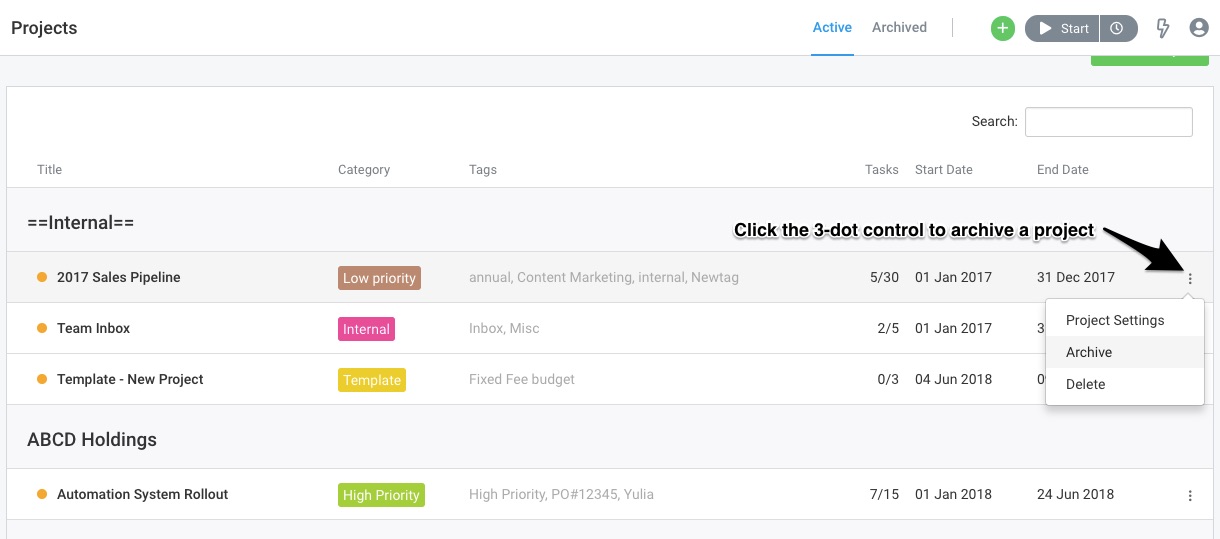 Figure: Click 3-dot Control to Archive a Project
You can also archive a project by going to the Project Settings page of a particular project and scrolling all the way to the bottom and clicking the "Archive" button.
Figure: Open the Project Settings Page to Archive a Project
Archived projects are not counted towards your total number of active projects and are removed from menus and drop-downs. You will not be able to work on tasks on archived projects or track time and expenses, but you can still create invoices in case there are still some un-invoiced amounts left.
You can always restore an archived project if you need to access the task level details. Archived data can also be accessed via multiple Reports with the option to include or exclude Archived Projects.
For more information, refer to the Getting Started with Projects guide. Feel free to get in touch with our support via chat or email.