Our support team is available 24/7 via chat, and email.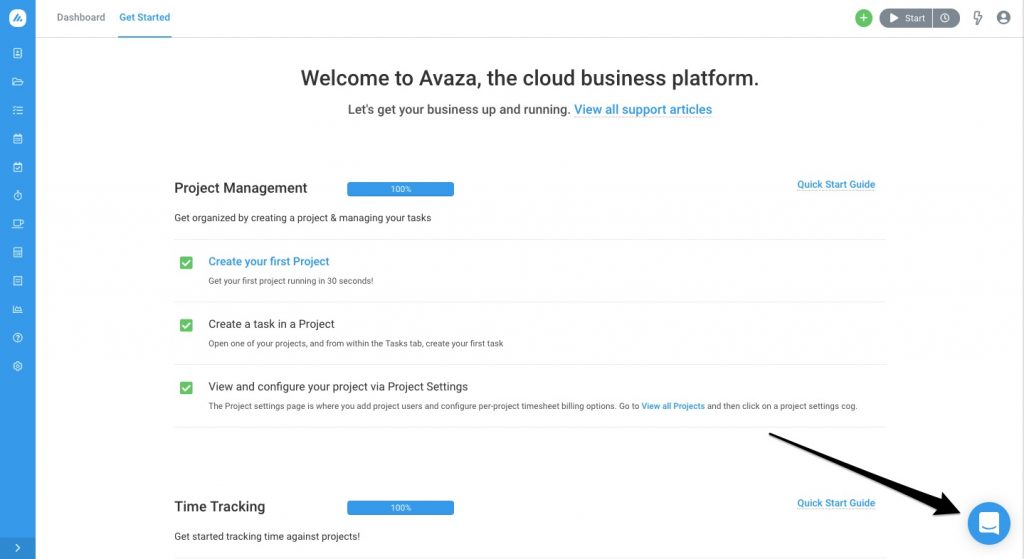 Access Avaza Chat Support 24/7 via the Chat Bubble.
Chat support can be accessed via the support bubble at the bottom right (left when in Reports) of the screen, or by clicking Help in the side navigation and choosing Live Chat.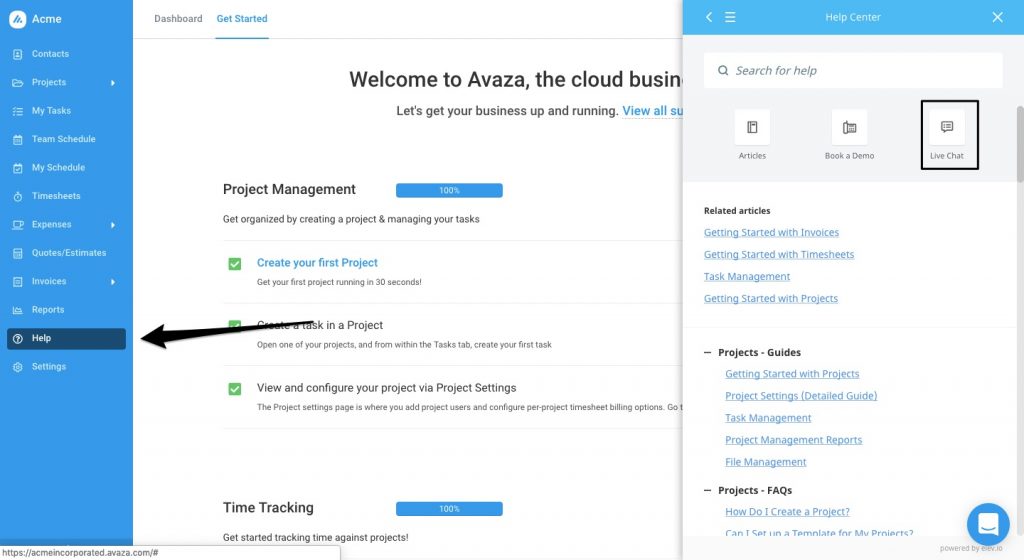 Access in-app documentation and chat support via Help Menu.
A few reasons why you may not be able to access the Avaza support chat bubble include:
You currently have the Support chat bubble disabled in your User Profile area. You can enable it again if needed. Here's a guide with more on this.
Your browser may have content blocking or an ad-blocker installed that blocks access to our support chat system. e.g. Firefox content blocking, adblock, u-block etc.
If you continue to run into issues, please contact our support team for help via email.