Public projects are a great way to share any project with your community. Share your product roadmap, best practice guides, marketing plans, or community update -the possibilities are endless.
When you mark a project is public, you can then share the link with anyone, and also embed the project in your own websites & blogs.
Making a project public grants anyone on the internet access to see a limited set of information on the project. You have control over which data fields are visible.

Much like other public communication like a blog post, marketing video or an email, you'll want to create a Private project first where you and your team can work out ideas and coordinate on what you want to share. Once it is ready, mark the project public and let the world benefit from your ideas.
How do I make a project public?
Avaza Admins & Project Managers can configure project visibility.
Project Managers must be a member of the project in order to update the project visibility.
Here are the steps
1. Open any Project
2. From the 3 dot control next to the Project title click the "Visibility & Sharing" option. This will open the Project Visibility & Sharing popup.
3. Select the Public radio button to make the project public.
4. Section 1 under the Public section of the popup you can configure
If anonymous users should be able to open the task details popup
The task fields that should be visible on the public read only view
Add a Project Description to educate users about the purpose of your project
5. Under Section 2
Select your initial view. For example, if you would like to share a Board (aka KanBan) view of the project then select Board as the initial view.
Select your initial grouping. Public projects support all the groupings currently available in Avaza Projects. In addition to that we have also added the "No Grouping" option if you prefer to share a flat list without any grouping.
Check "Show completed tasks by default" checkbox if you would to like to display completed task by default
Copy the share link field to directly share the public project
If you would like to embed your project on a webpage then copy the embed code.
What does a public project look like?
A Public project has a stylish, user-friendly read-only view of your project. It is designed for easy consumption of information on devices of all shapes and sizes. Users can scroll through the task list, open tasks for further details, search and share the public project with others.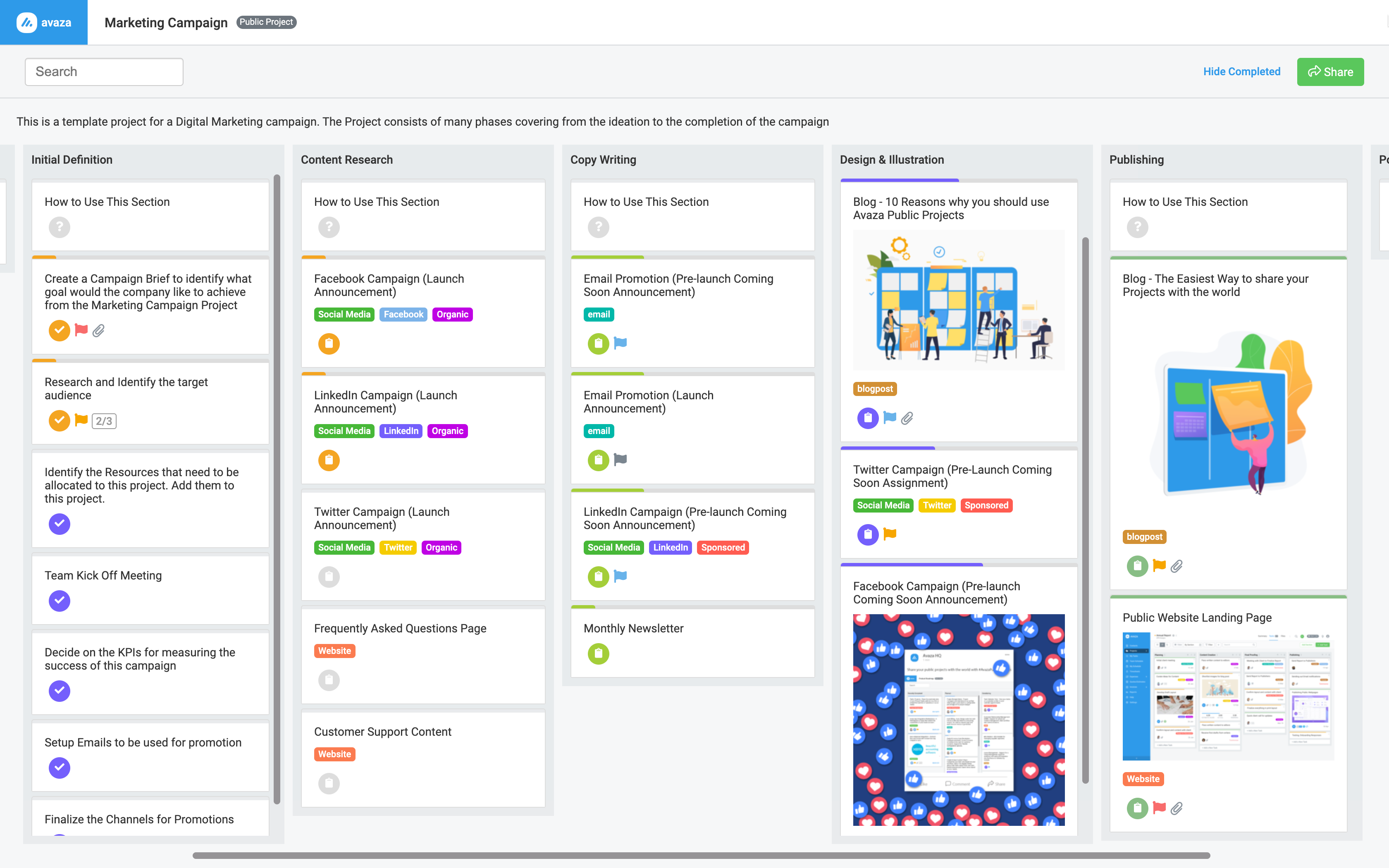 Users can click on any task to view the task description, attachments, subtasks and other task fields. On each project, you control which fields they can see.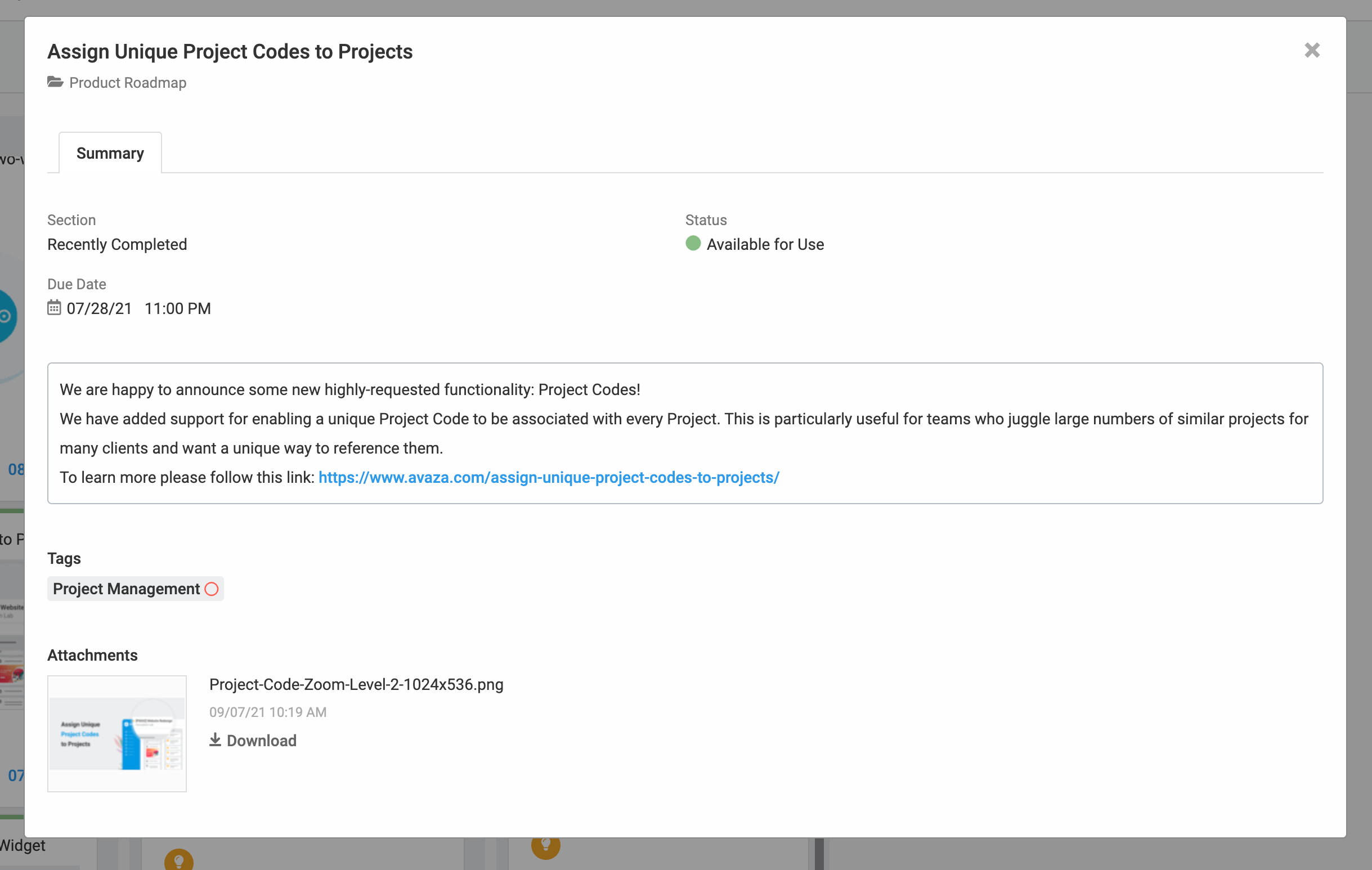 Share Button on the Public View of the Project
Anyone viewing the public project can click on the Share further share and embed the public project.

Embed Code: Embed your task view into any website. Simply copy the embed code and drop it on the webpage you will like to display the details.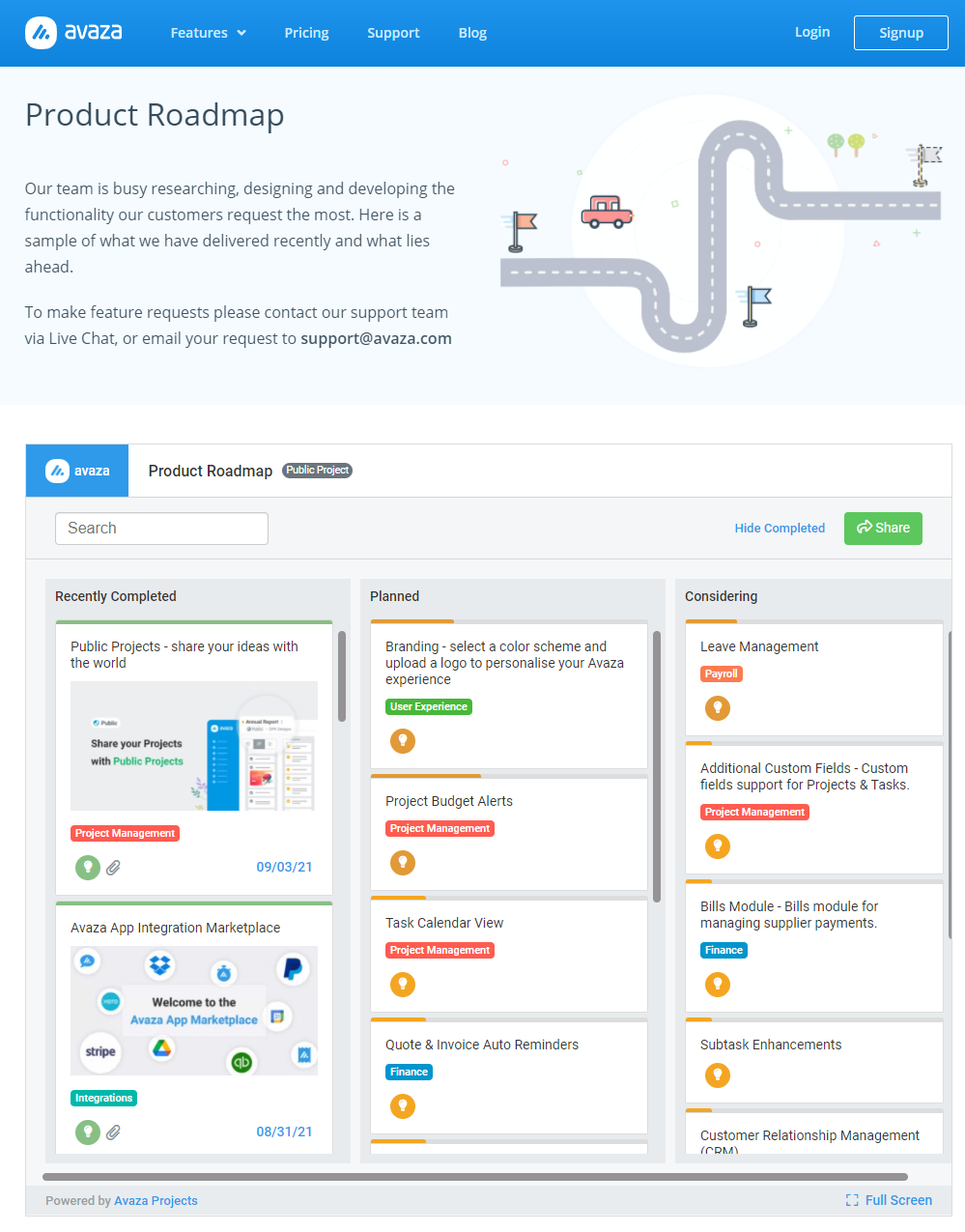 Inspirational Ideas
To get your creative juices flowing here are a few examples of public projects we prepared to get you going.