You can use the following approach to track vacation days, or time off from work.
Create separate non-billable timesheet categories for vacation, sick leave or any such activity you want to track. Navigate to Settings > Timesheet Settings to create new categories.
Create an internal, non-billable project for your own company and add the newly created categories. Alternatively, you can add these categories to your existing projects.
Users can track time against these specific vacation, sick or time off categories.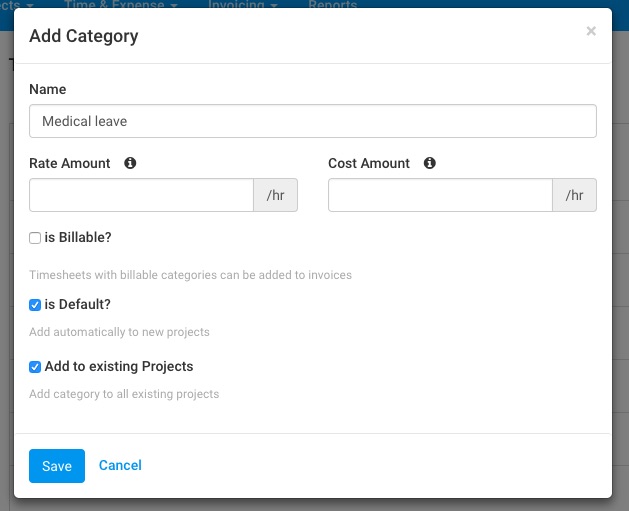 Figure: Add a Category for Timesheet Entries on the Timesheets Settings Page
As a system administrator, you can run detailed time reports to see where your staff stands on these activities. We suggest running the Timesheet Details report for this purpose.