Avaza supports adding both a percentage and or fixed amount of mark-up on expenses. The mark-up details can be entered while creating or editing expense categories.
Go to Settings > Expense Settings and edit an existing category.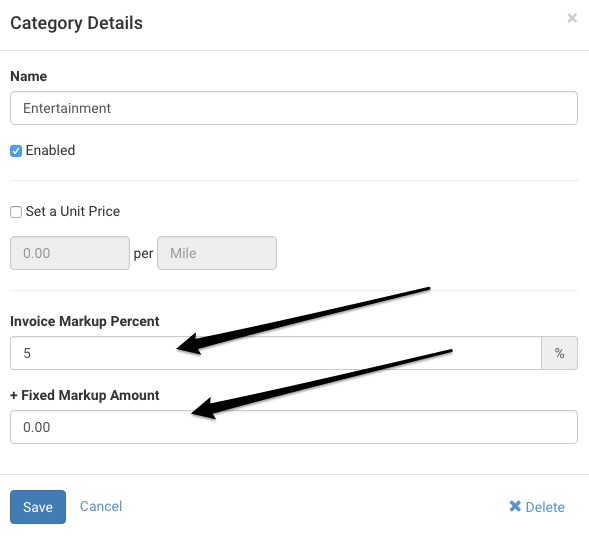 Figure: Add Markups on Expenses Using the Expense Category Detail Pop-up
You can enter a mark-up percentage or fixed mark-up amount. The entered percentage plus the fixed amount will be added to the invoice line item when adding expenses to the invoice.
Read Getting Started with Expenses for more information on Avaza Expenses.