Yes, you can reply to a task email. You can collaborate on a task by replying to the task via email or opening the task in Avaza. You can even add attachments to your reply.
The content of your email response along with the attachments is posted to the Task Discussion area and all task followers are kept up to date via email notifications.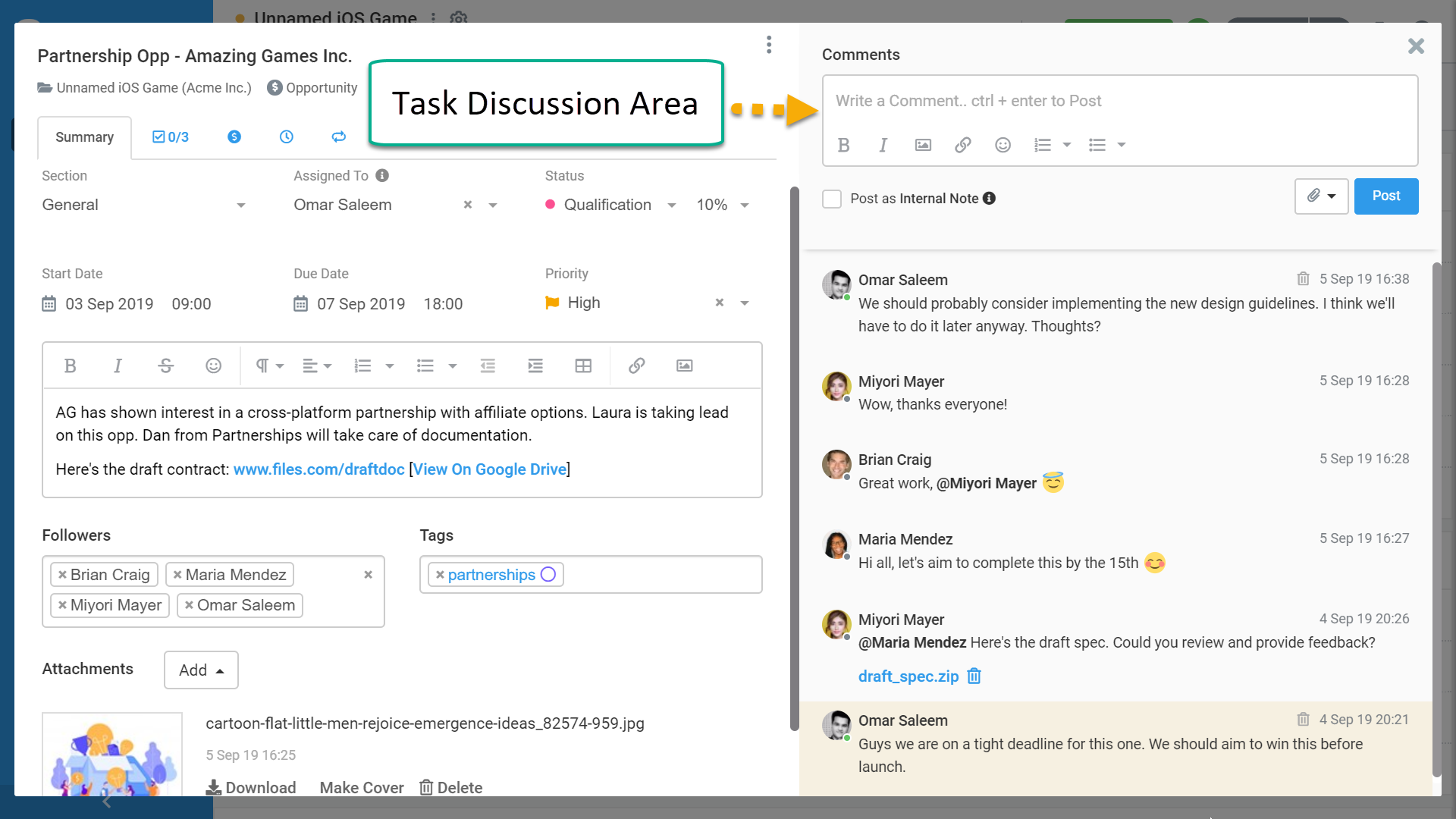 Figure: View Comments under the Task Discussion Area
Read more about Task Management here.