Yes, you can give users access to timesheets & expenses area only. When creating a new contact (team member or customer contact), just ensure that you have only assigned them the "Timesheet/Expense User" role. This will give them access to the Time & Expense tab only, without access to the project/task area.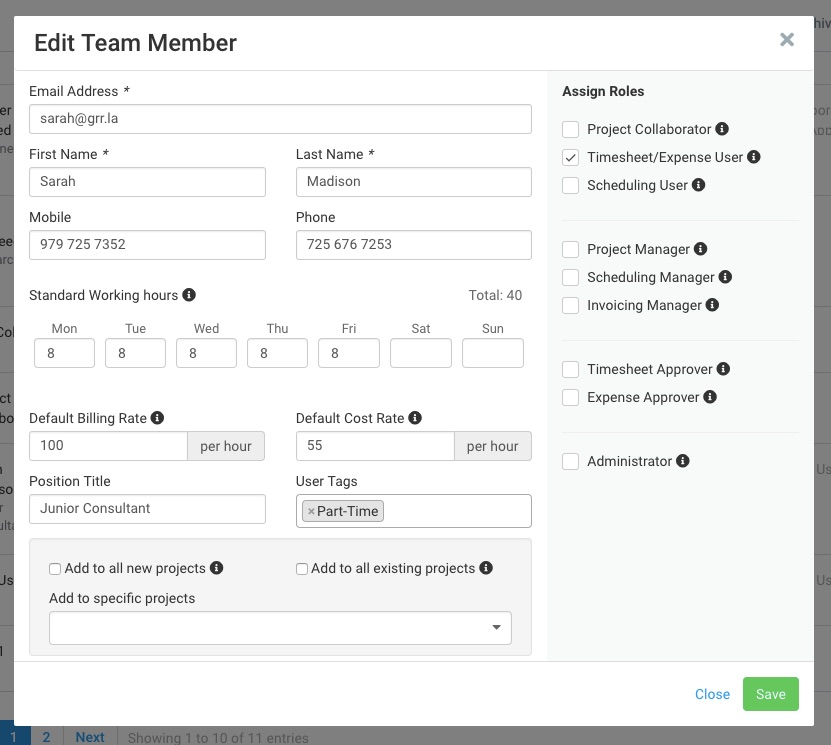 Figure: Check the Timesheet/Expense User Role to Provide Access
Read all about User Roles in our Managing Users and Contacts FAQ. Do you need more help? Feel free to contact our support team via chat or email.