Tasks that need to be completed on a recurring basis can be set up as recurring tasks and will be created automatically based on the schedule you choose.
For example, if you have to send out a Weekly Status Report at the end of the week for a month, you can create a recurring task that repeats every 7 days, for a total of 4 recurrences.
The first recurrence will be created on the date marked as the Start Date. The next instance will be generated 7 days after that date and so on.
Setting up Recurring Tasks
To create a new recurring task, open the Task Edit popup and navigate to the last tab.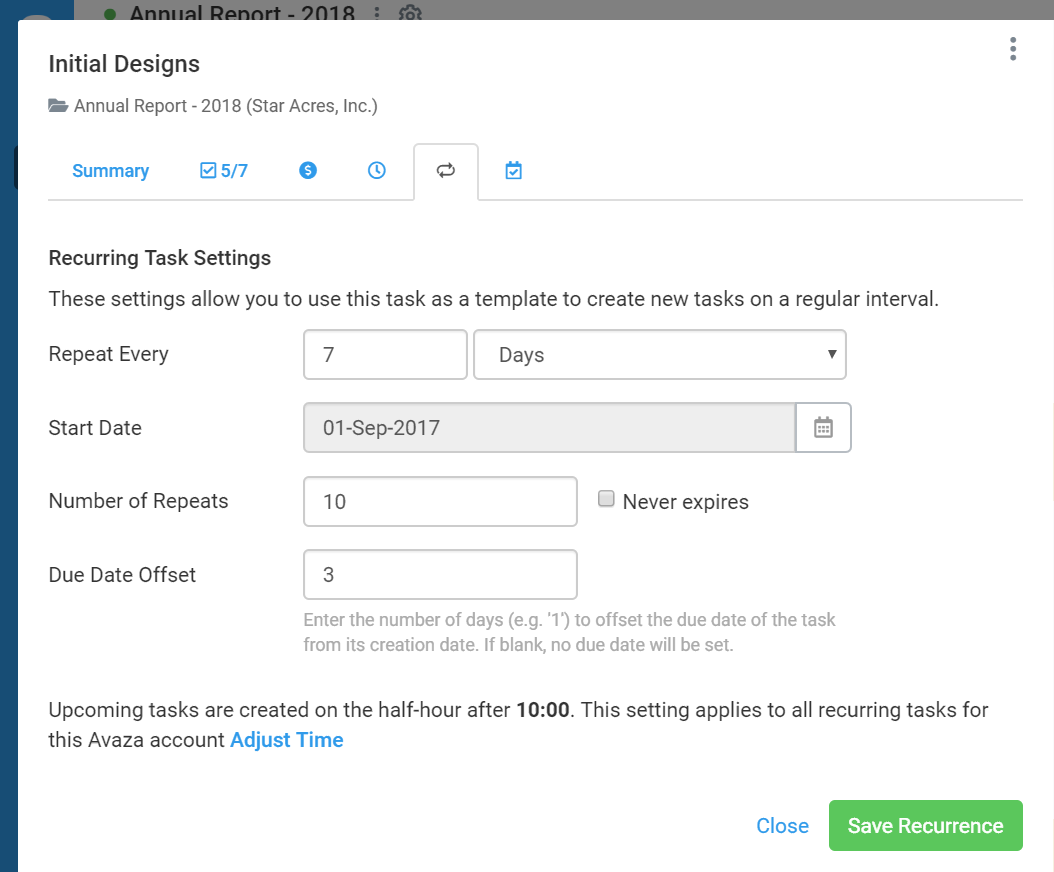 Figure: Recurring Task Tab in Task Popup
Repeat Every: Choose how often the task should be created. You can choose between x number of days or months, for e.g. to setup a weekly recurrence, choose 7 days.
Start Date: Choose the date the first recurring task should be created on. It must be today or a date in the future.
Number of Repeats: Set the number of times you would like the task to be repeated, or check the "Never Expires" box.
Due Date Offset: This allows you to specify what the due date for this new task will be. If you enter 5, the due date will be set to 5 days after the task is created. If left blank, no Due Date will be set.
Check that the default time at which the task will be created is correct. By default we use 10:00 am in your account's time zone, but Admin Users can change this account-wide setting from the recurring task pop-up.
Viewing Recurring Tasks
The new (child) task will appear in the same section as the original (parent) task and have its own creation date and due date (if set). The following information will be copied over when a recurring task is created:
Task Title
Task Description
Subtasks
Task Tags
Assigned To User
Task Followers
Task Estimate
Task Priority
When viewing Recurring Tasks, you can quickly identify the parent Recurring Task, and its status by looking at the task icons.

Figure: Recurring Task Icons Representing the Task Status
Editing Recurring Tasks
Once the recurring task is active, you can edit or delete it by going back into the Recurring Task tab. You will be able to see:
Number of tasks created (as a clickable link, which opens a popup that displays all the child tasks created from this recurrence)
The date the last task was created on
The date the next task will be created on
The Status of the Recurring Task (Active, Stopped or Expired)
Buttons to Stop (or Resume if it's already stopped) and Delete the Recurring Task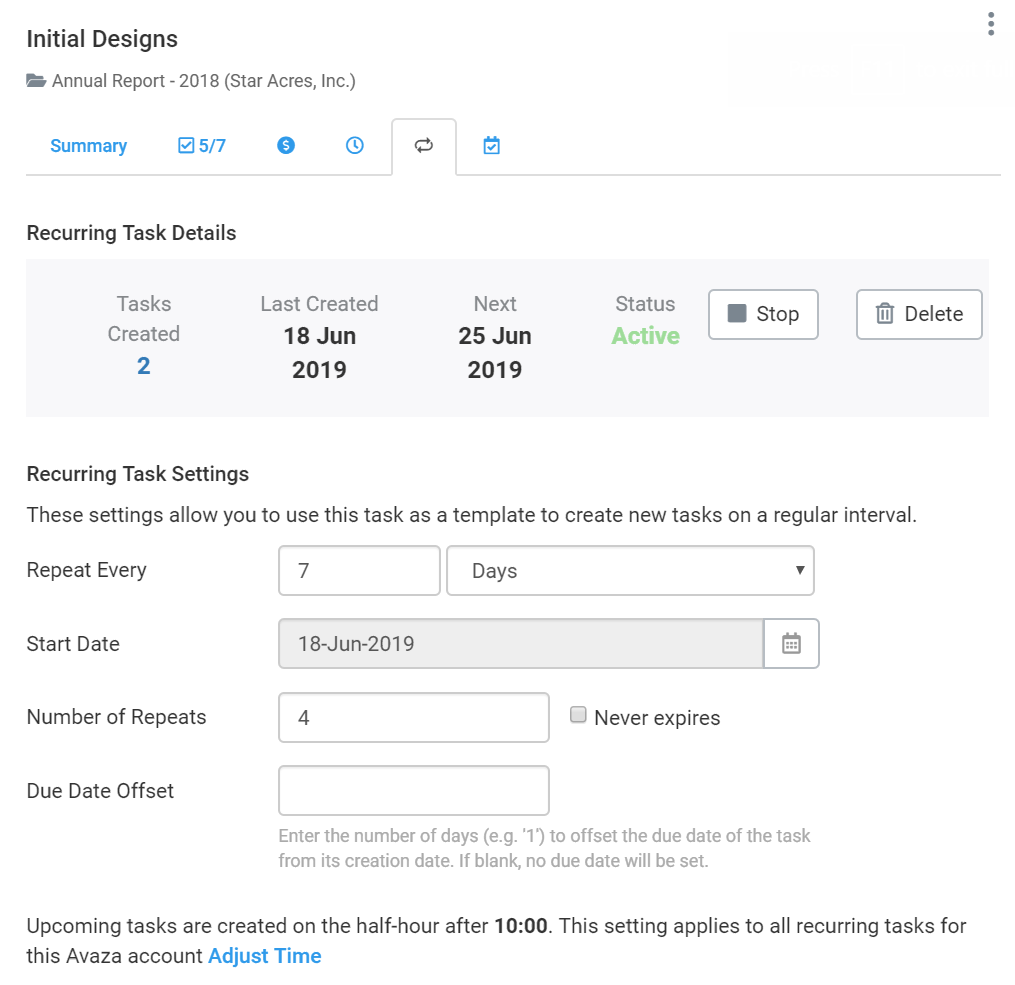 Figure: Edit Recurring Task Parameters