One possible approach is to add the surcharge amount (let's say 3% of the invoice) as a separate line item on the invoice. We have prepared the following invoice as an example.
In the following example the actual invoice amount is $1000.00, however, we have added an additional line called "Online Payment Surcharge" of $30.00 to cover online processing cost charged by PayPal or Stripe.
In the invoice notes section, we have provided clear payment instructions to the customer. They need to pay the full amount if using a credit card or PayPal. If the customer is paying via Cheque or Bank transfer then they only need to pay $1000.00 excluding the $30.00 surcharge. If the customer ends up paying via credit card or PayPal then the full amount will be processed and applied to the invoice automatically. If the customer pays via cheque or bank transfer then remove the surcharge line item from the invoice before applying the payment.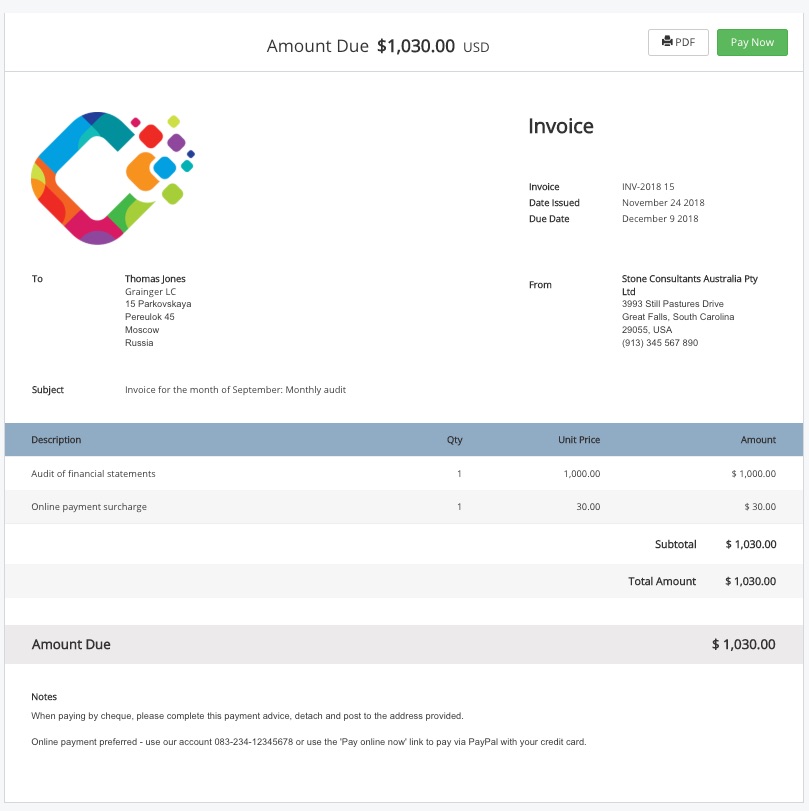 Figure: Add the Online Payment Surcharge in an Additional Line
Learn more about Invoicing in Avaza from our Getting Started with Invoices guide.
Need more help? Feel free to contact our support team via chat or email.