Business expenses are often incurred while traveling overseas which is why we allow users to enter expenses in foreign currencies. Simply use the currency drop-down menu in the Create Expense tab to choose the appropriate currency.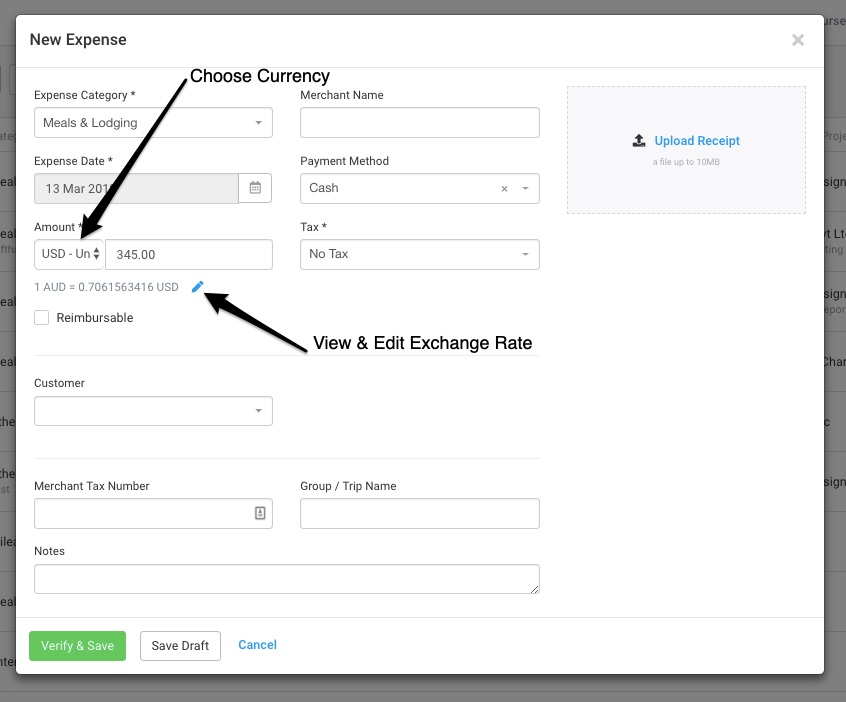 Figure: Click 'Currency' Dropdown to Change the Currency of the Expense Entry
Based on the expense entry date, we also fetch the appropriate exchange rate. You can, however, update the exchange rate if required.
Figure: Update the Exchange Rate Applicable to the Entry 
If the expense is charged to a customer, Avaza will convert the expense to the customer currency when adding it to the invoice.
Learn more about Getting Started with Expenses.
Do you need more help? Feel free to contact our support team via chat or email.