Yes. To attach pictures as expense receipts simply take a picture of the receipt from your phone and forward it via email to mydomain@expenses.avaza.com where "mydomain" is replaced with your account name.

Figure: Scroll to the Bottom of My Expenses Page to Get the Email ID
Avaza processes the email and creates a new Draft expense, with the picture attached as an expense receipt. You would need to edit the expense entry to assign a corresponding Expense Category, Customer, Project, Amount and other relevant details.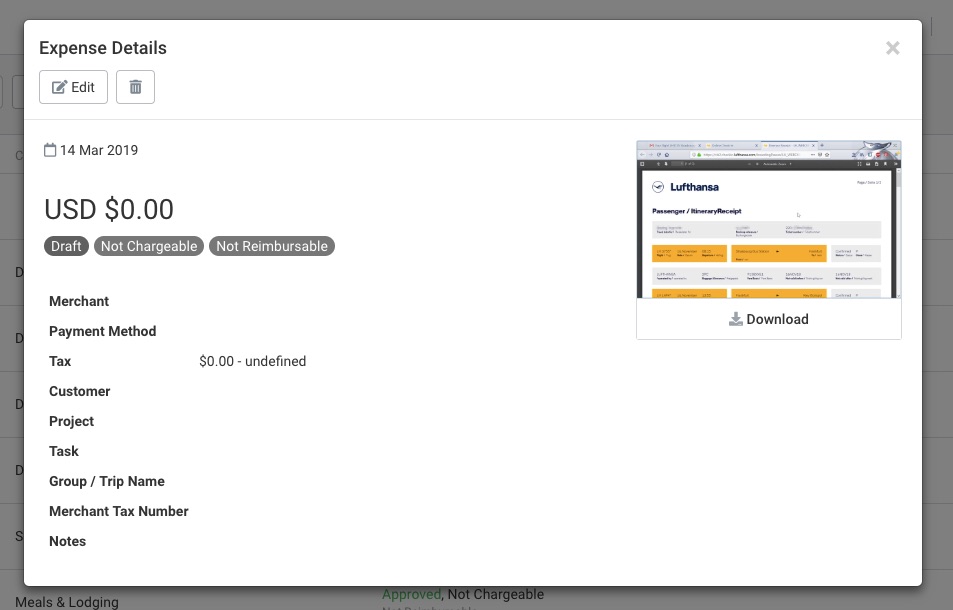 Figure: Example of an Expense Receipt Sent via Email 
Note: If the email bounces back, please check to make sure the user who emailed in the expense receipt has the Timesheet/Expense user role assigned to them and if the email contains an attachment. Without the role, they don't have the permission to create expenses via email.
Read more about Getting Started with Expenses here.