Some projects are only meant for internal company use. Additionally, you may have Internal Projects that do not need to be billed to a client but you want to keep track time and expenses.
To do this, you can simply leave the Customer field empty while creating a new project. The Customer field is optional, so when left empty the project is automatically tagged as an Internal Project in the system.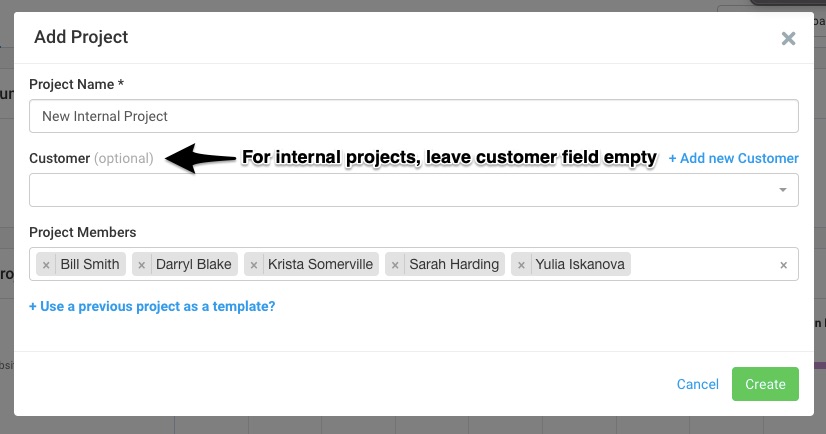 Figure: Adding an Internal Project 
The 'Project Members' field automatically displays internal users that have the "Add to all new projects" option enabled via the Contacts page. You can straightaway add the relevant project members while creating the new project or take care of it later via the Project Settings page.