Navigate to Settings > Invoice Settings to add a logo to an invoice. The Invoice/Estimate Templates section allows you to upload a logo that will be displayed on web and PDF invoices.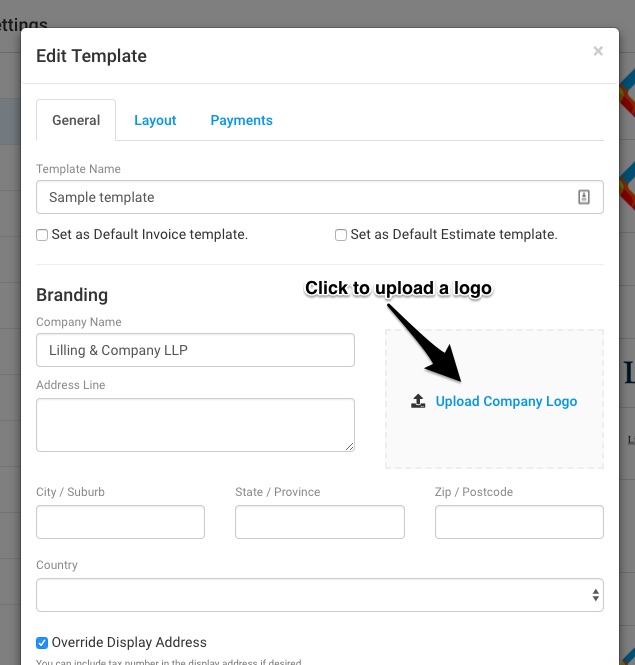 Figure: Add a Logo to an Invoice Template
Here are tips on uploading the best quality logo. For more details, read the Quick Start Guide for Invoices.