You can upload your company logo image to appear on your invoice, estimates and Customer Statement Report.
The logo can be in .jpg, .gif, or .png format. The dimensions of the original image you upload can have a big impact on how it displays. The reserved space for the logo on the invoice is 220 px tall and 440 px wide. We recommend using a high-quality (retina) logo that is double the size with the same aspect ratio (400 x 800 px).
If your logo appears blurry or pixelated, it may be too small. You can enlarge the image using any graphics editor. For horizontal logos, you can add more 'white' space above and below the image to adjust the size.
We recommend using image files of less than 10 MB for best results.
Add the logo image to an Invoice/Estimate template
To upload a logo, navigate to Settings > Invoice Settings > Invoice & Quote/Estimate Templates.
Click 'Upload Company Logo' or simply drag and drop the image.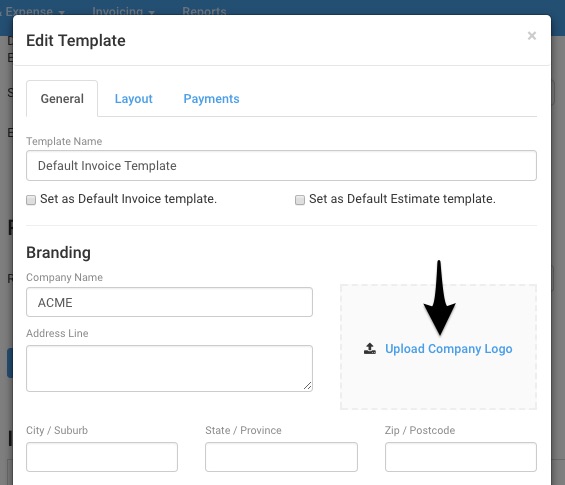 Figure: Open Invoice/Estimate Template to Upload a Company Logo
You can set up multiple templates with different logos and information if required. While creating a new invoice/estimate, you can select the template you wish to apply. The logo can then be viewed on a newly created invoice by opening 'Web View' or downloading the PDF.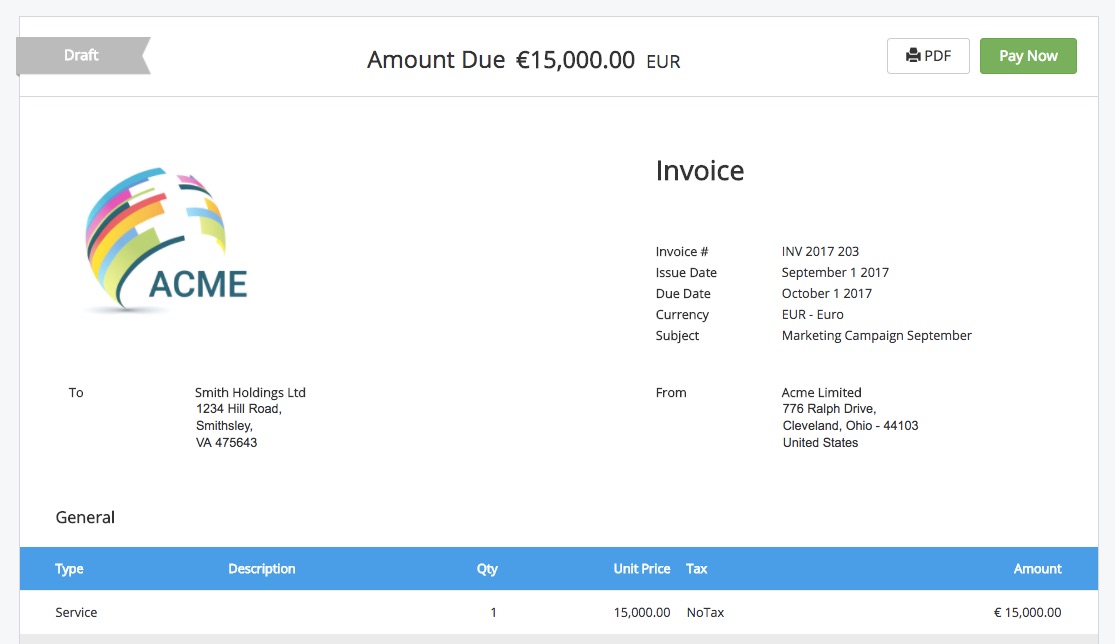 Figure: Invoice Web View Format