Your customer can accept or decline estimates via Estimate web-view. Your customer will be able to see both "Approve" and "Reject" buttons on the Web-view.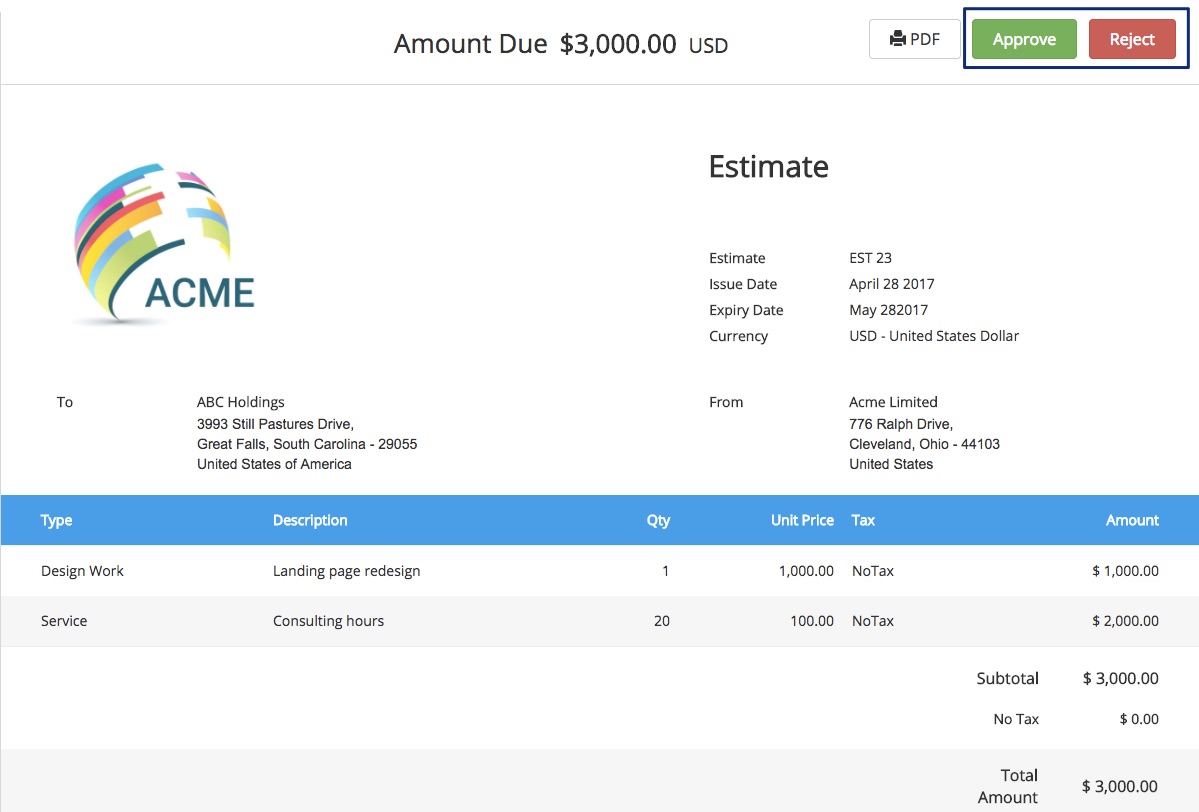 Figure: Approve and Reject Buttons are Visible on the Estimate Web-View
Comments are mandatory if the estimate is being rejected. The link to each estimate web-view is placed by default within the estimate email sent to your customer contacts via Avaza.
 Read more about Estimates in our Getting Started with Estimates guide.