We recommend the following approach to advance payments if your customer requires an advance payment invoice.
Create an invoice as per normal and enter "advanced payment" text in the invoice subject field. Send it to your customer for payment.
Once the advance payment is received, apply it to the invoice in step 1 so it's fully paid.
Create a credit note for the same amount as the advance payment.
As the work is delivered against the advance payment, create invoices and apply the credit till credit note balance reaches zero.

Figure: Click the Apply to Invoice Button to Apply Credit Notes to Invoices
If your customer is happy to deposit an advance payment without the need for an invoice then you can use an alternative approach:
Create a payment for the advance amount by navigating to Invoices > Payments.
When creating an invoice for that client, click Actions drop-down > Apply Existing Payments.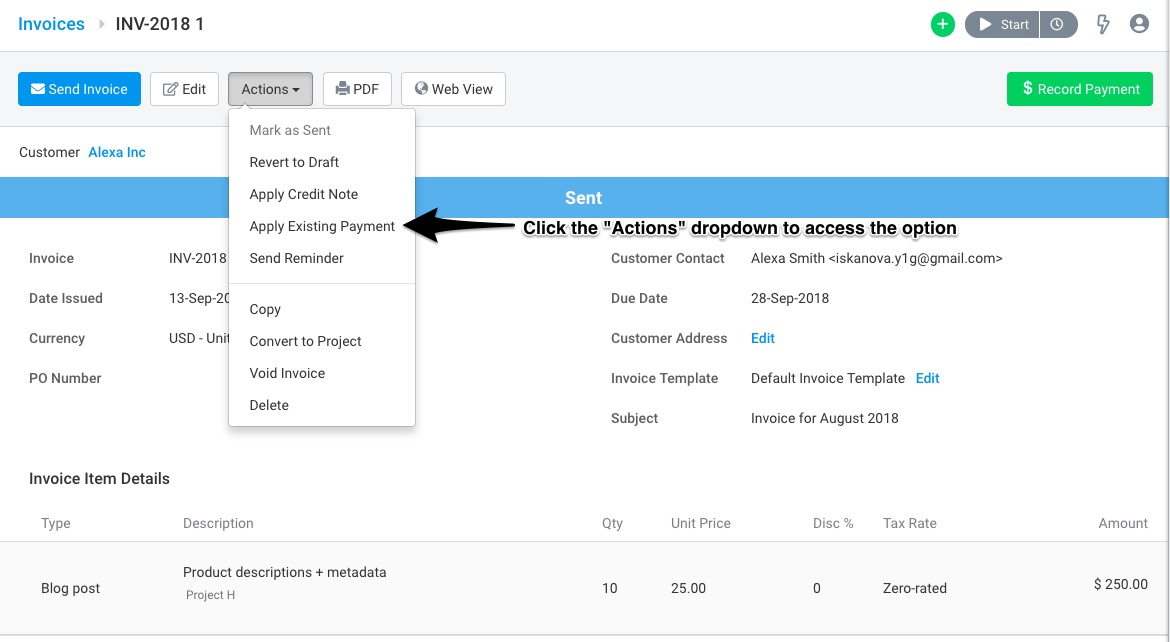 Figure: Click Apply Existing Payment to Apply Advance Payments to an Invoice
Enter the Amount you wish to allocate to that invoice from the Payments you have collected from that client and click Apply Payment.

Figure: Apply Advance Payment to Invoice
Learn more about Invoicing in Avaza from our Getting Started with Invoices guide.