Right now Avaza Invoices do not support this natively, however, you can follow the steps below as a workaround for early payment discounts.
While creating an Invoice for which you want to offer an early payment discount, mention the appropriate discount terms in the Notes section of the Invoice.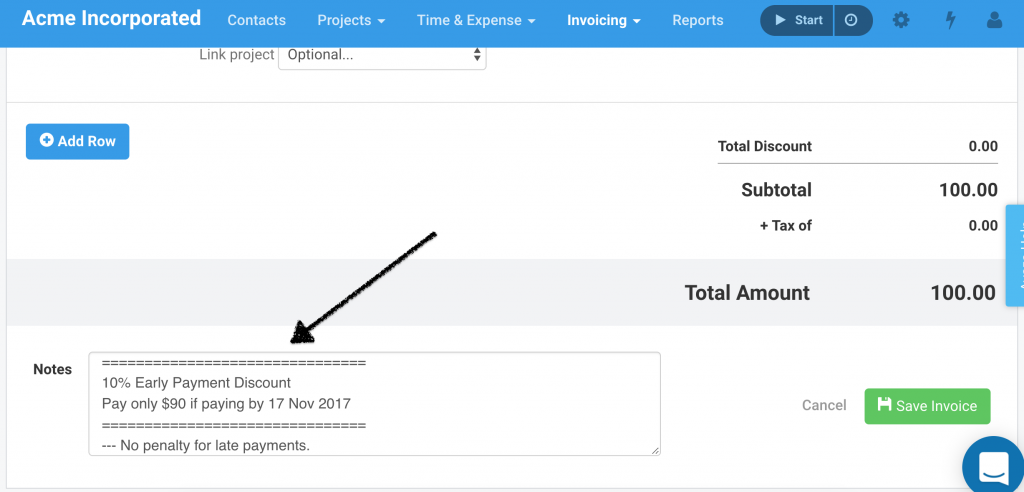 Figure: Enter Early Payment Discount Information in Notes Field

If the client avails the discount offer and pays a lesser amount than the total, the Invoice will be marked as Partially Paid.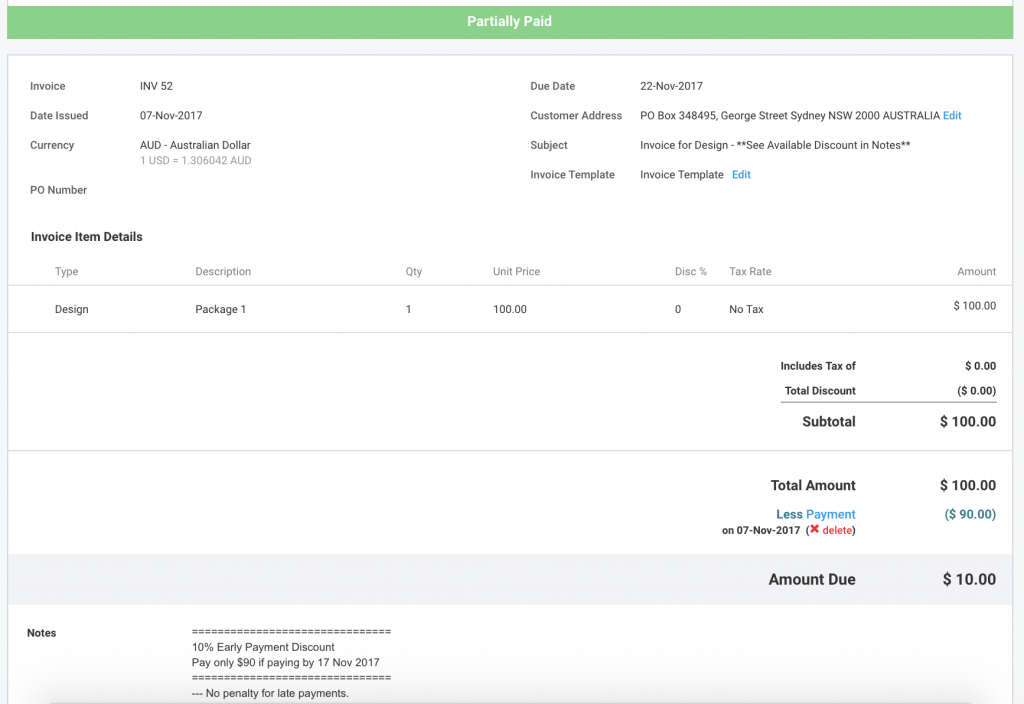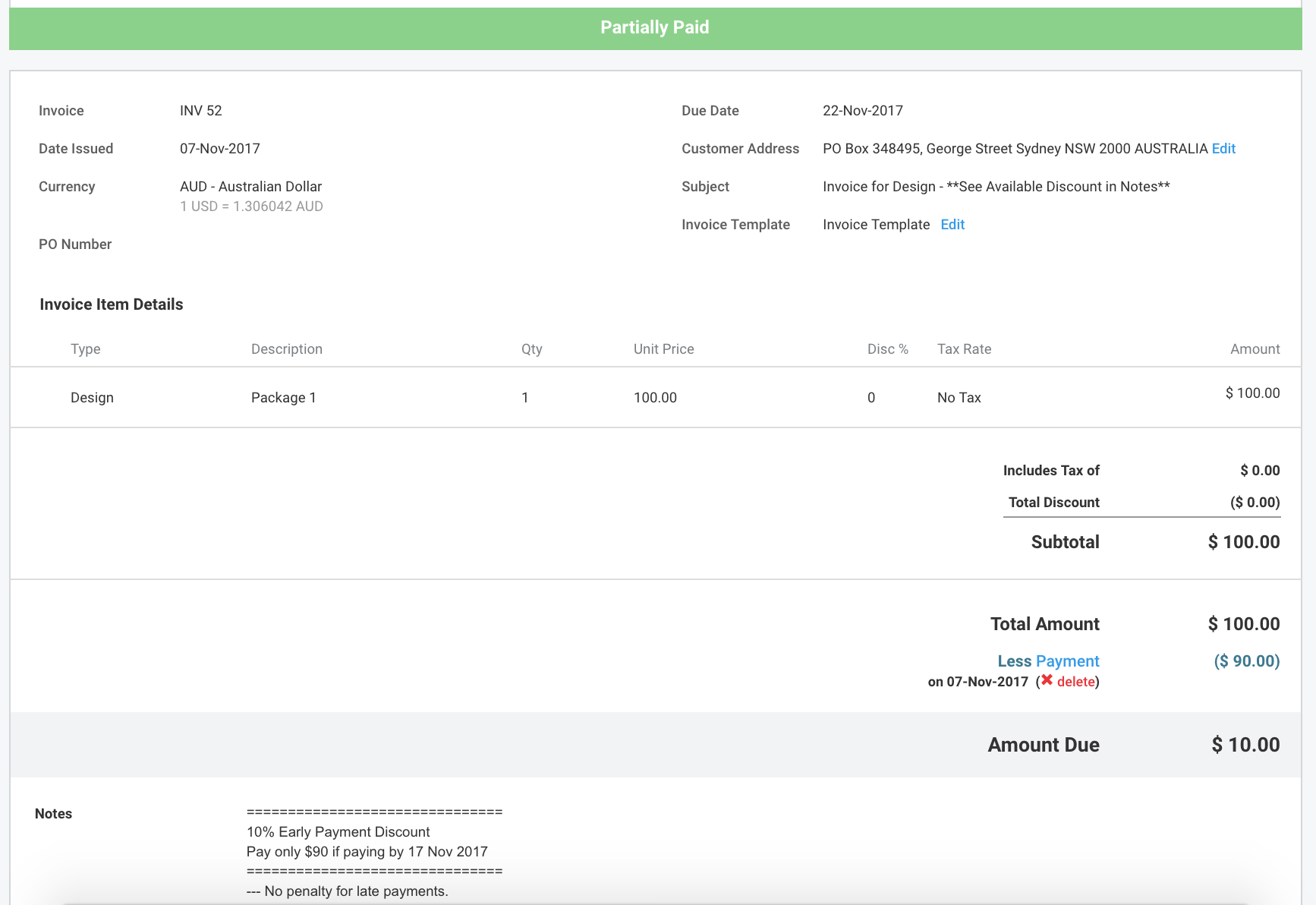 Figure: Invoice Marked as Partially Paid
In order to show that the early payment discount was availed, you will need to add a new line item to the existing invoice as an adjustment. To do this, open the Invoice in Avaza and click on the Edit button at the top. Click on Add Row and fill out the details as required with a negative Unit Price.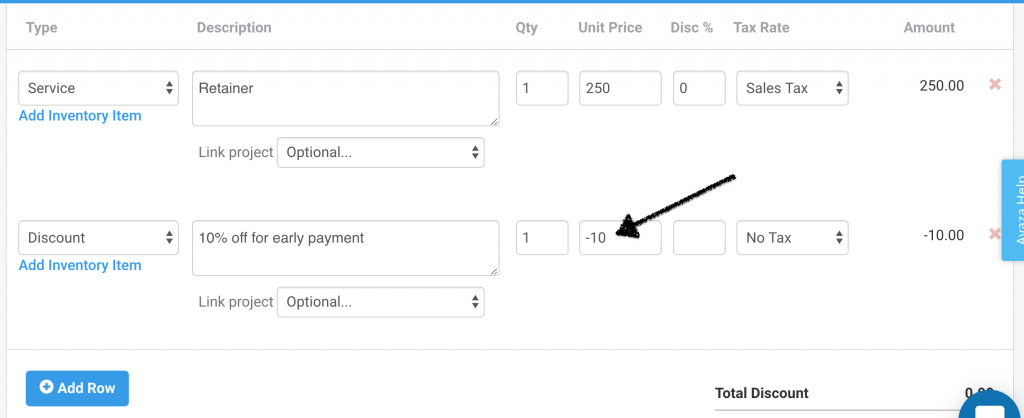 Figure: Add New Line Item to Invoice with Negative Value
Click on Save Invoice and it will be marked as fully paid.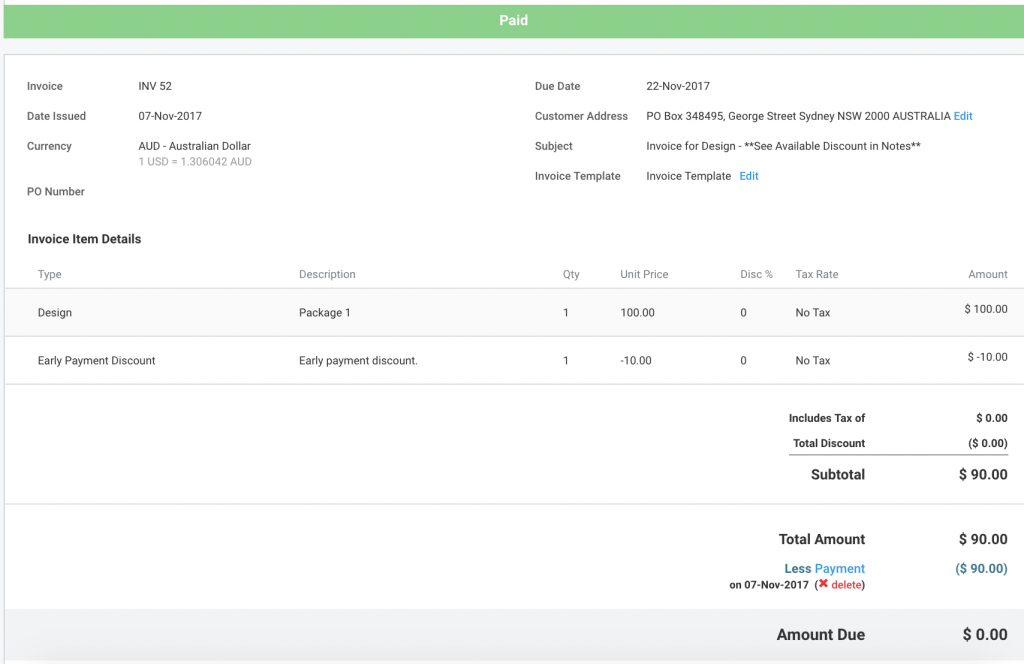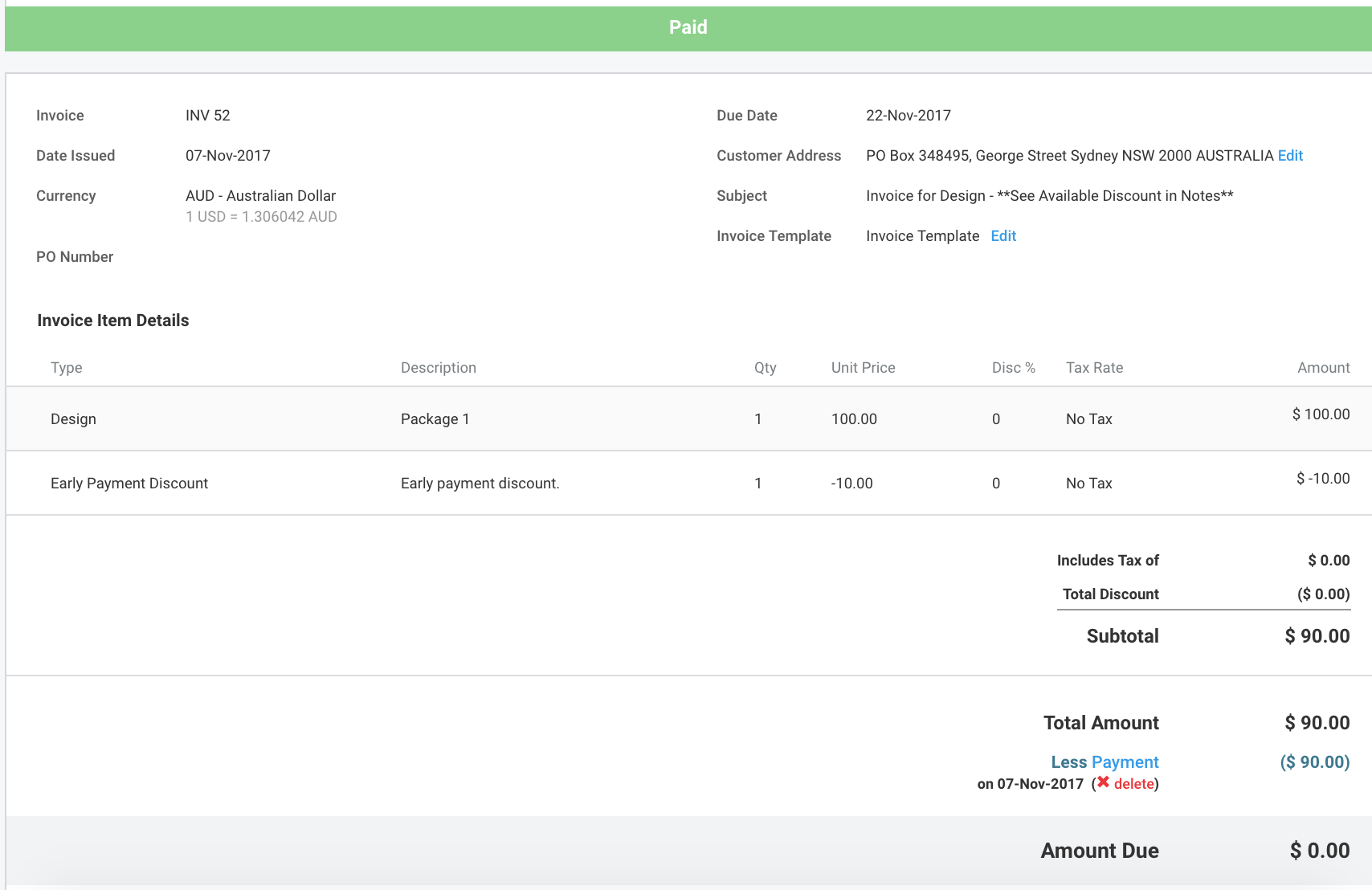 Figure: Invoice Fully Paid