Project Members that are interested in particular tasks can be added as Followers, enabling them to receive notifications on specific task-related changes.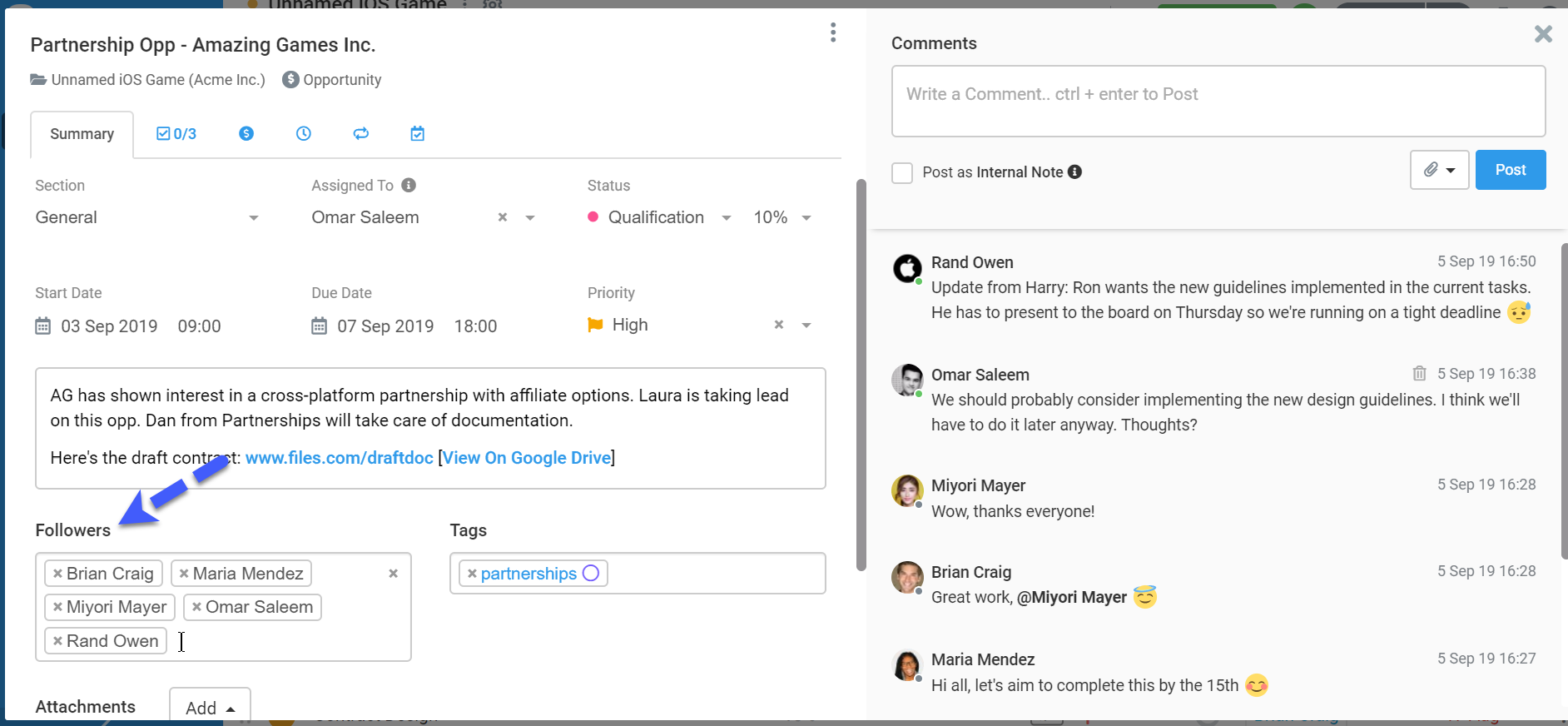 Figure: Task Followers can be Added via the Task Edit Pop-up
Task followers are notified when:
The task assignee is changed
A comment is made on the task
The task status is updated
The task is marked as complete
Adding Task Followers is easy. Just start typing in the name of the project members associated with that project and you will see their names on the list. If you don't see a team member's name on the list, it's possible they aren't a member of the project. Project Managers & Admins can check if they are added as a Project Member via Project Settings.
Read more about Task Management here.