Upload Dropbox files to Avaza so you can attach them to your tasks, comments and more.
Dropbox files can be attached directly from your account to the following Avaza items:
Tasks
Task Comments
Estimates
Invoices
Attaching Dropbox Files in Avaza
The Add Attachment button has an option to Choose from Dropbox

Figure: Choose to Attach Files from Dropbox
After you click "Choose from Dropbox", a popup will open prompting you to log into the correct Dropbox account.
If no popup displays, please check that your browser is not blocking popups.
Once Dropbox File Picker opens, you can navigate to, or search for, the correct file to attach.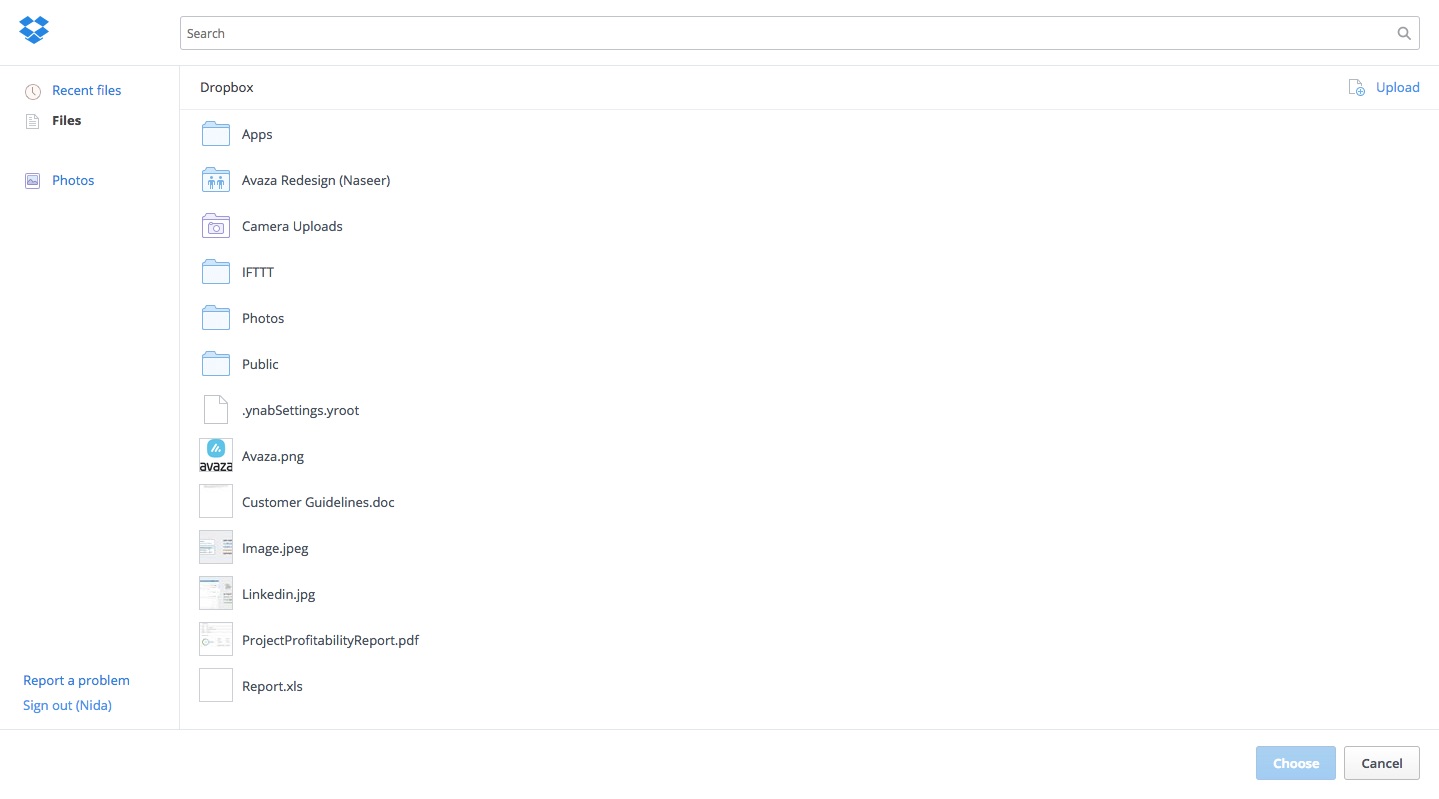 Figure: Choose which file you wish to attach
Viewing Dropbox Files in Avaza
Click on the file or the View button to preview files (where available) in a new tab. You can also download the file from the Preview page if required, or further collaborate on it with your team online.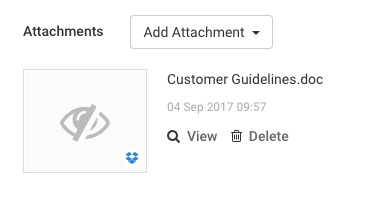 Figure: View or Delete Files
Files can be deleted by clicking the Delete button.
File Permissions
Files can be accessed based on the file permissions you have enabled. Files can be made public, viewable only with the link, or have restricted access for just a few users. Read more about restricting permissions here.